<<< Back To Avondale Estates Real Estate & Homes For Sale
About The City Of Avondale Estates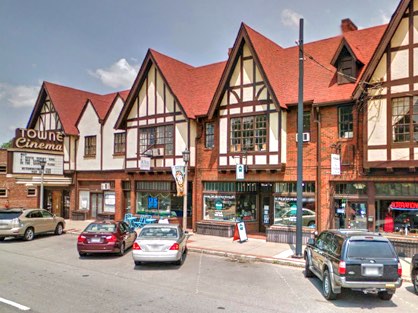 Founded in 1924, Avondale Estates was named after Stratford-upon-Avon, the birthplace of Shakespeare. As a result, downtown buildings were constructed in the Tudor style to reinforce the English image of its namesake.
Founder George Francis Willis designed the entire town as an old English village, and as a result, Avondale Estates is known as the only documented example of a planned city in the Southeast and is on the National Register of Historic Places.
The most popular part of Avondale Estates is this downtown area, which has thrived since the area's founding. Numerous restaurants and shops fill the storefronts, and residents also enjoy amenities including a lake, tennis courts, clubhouse, parks, and a swimming pool. This Old House named Avondale Estate one of the Best Old House Neighborhoods in 2012, as many of the original homes remain standing and the Tudor style preserved.


Things to Do / Attractions
The Avondale Estates city center is full of interesting shops, including an upscale thrift store, record store, various fashion and vintage boutiques, and a market. The city center also features popular restaurants, including a craft beer brewery, bakery, coffee house, pizzeria, and soda fountain.
Additionally, Waffle House had its beginnings within Avondale Estate's city limits, and the building that housed it is now a museum. It was opened in 1955 after two Avondale Estates neighbors agree that the city needed a 24-hour restaurant.
The Avondale Estates Farmers Market is open every Sunday from March until November, 10am – 2pm. Local farmers and vendors from around both the city and state bring fresh goods including baked items, cheeses, eggs, jams and jellies, meats, pastas, and produce.


Local Parks & Recreation
Willis Park is one of the oldest parks in Avondale Estates, given to the city by founder George Willis in 1928. Recent renovations to Willis Park have resulted in a brand new entrance, picnic and events pavilion, and playground equipment. There are numerous large trees and wooded areas for walking and playing, as well. Bess Walker Park is a large area in south Avondale Estates, a favorite of many local residents.
A large lake houses ducks, geese, and other wildlife, while the Avondale Community Club is housed nearby. There are plenty of open fields as well as wooded areas for walks and picnics. Avondale Park is known as the centerpiece to the Avondale Estates community. There is a healthy mix of open fields and wooded areas, and the Avondale Swim and Tennis Club is located just beside it.


Annual Events
Antique Car Parade - Held Easter Sunday, this event ends at Willis Park, where the cars remain on display.
AutumnFest - This celebration of the arts takes place every October featuring over 60 artists. Sponsored by the Avondale Arts Alliance.
Avondale Estates Fishing Derby - Every May at Lake Avondale residents compete for the best "catch" of the day, among other prizes.
Easter Egg Hunt and Dog Parade - Held the Saturday before Easter, the egg hunt is open to children 10 and under. Best Costume and Best Dog/Owner Duo are some of the awards for parade participants.
Fourth of July Celebration - Residents come together to enjoy a parade and fireworks at Lake Avondale.
Halloween in Avondale Estates - Judges select a group of decorated homes that show the most Halloween spirit.
Labor Day 5K & 1 Mile Race - Walkers and runners of all ages are invited to participate in this annual event.
Lake Tree Lighting - The lighting of the "Christmas Tree on the Lake" is one of the City's favorite traditions.
Menorah Lighting - Annual lighting of the Menorah to celebrate Hannukah.
Tour of Homes & Holiday Market - During the holiday season, tour historic homes that have been restored or renovated. Also visit the holiday market for great food and unique gifts.

Demographics & Lifestyle
One of the smaller cities in the Atlanta area, Avondale Estates houses just under 3,000 people. 80.9% of the population is white, 14.5% black, 2.2% Hispanic or Latino, and 1.9% Asian. The median resident age is 44.3 years, slightly older than the median Georgia age range of 35.9 years. Median household income is around $74,000. The estimated home value is $295, 647, while the median gross rent is $1,367.


Blog Posts You May Enjoy...