<<< Back To Decatur Real Estate & Homes For Sale
About The City Of Decatur, GA.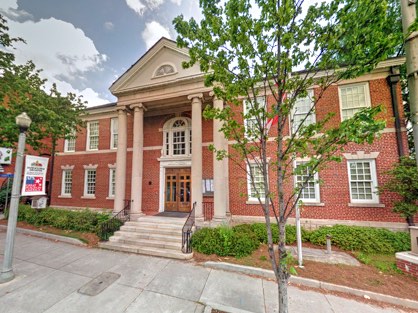 Since being founded in 1822, Decatur has remained a popular place to both live and play, drawing a diverse crowd of people from all walks of life. The city began, much like other Georgia cities, at the intersection of two Native American trails and was subsequently named in honor of Stephen Decatur, a local war hero.
During the Civil War, General Sherman used Decatur as a main thoroughfare for his campaign, using the city to restrict the Confederate supply line. Post-war Decatur grew outward, eventually including areas of unincorporated DeKalb County; the city of Atlanta expanded, as well, bordering Decatur on two sides, causing many of the wealthy and middle class residents to move and property values to drop.
In the 1960s and 1970s, Decatur declined dramatically while property values decreased further and poorer areas grew to include much of downtown and residential areas. However, the late 80s saw a revitalization of the city, with a slow gentrification occurring along with an increase in Decatur real estate. Trendy shops and restaurants opened, bringing an influx of visitors to Decatur.
Nowadays, Decatur is known as a progressive, forward thinking city that is home to shops, restaurants, events, and a close proximity to the city of Atlanta. Residents are known to be very involved in both neighborhood decisions and local government, a fact that intrigues and draws new residents from around the state. From shops to restaurants, nightlife to music venues, parks to the Square, Decatur is a city that offers something for everyone, no matter your interests.


Local Parks & Recreation
Nearly 57 acres make up Decatur's extensive collection of parks and greenspaces. Adair Park is a four-acre park that sits next to historic Mary Hay and Swanton Houses; the yearly festival detailing Decatur's history and heritage is held here. Adair Park contains picnic tables, a playground area, and a dog park. Ebster Park is five acres and has a large, multipurpose field, swimming pool, picnic pavilion, basketball courts, and a playground.
Glenn Creek Nature Preserve is a two-acre reserve which residents maintain; a lovely creek runs through the middle of the preserve. Glenlake Park & Pool is a sprawling 17-acre park with picnic tables, grills, a swimming pool, sports fields, dog park, picnic pavilion, playground, and tennis center. Hidden Cove Park is three acres and is famous for its quiet, walkable paths and trails. Maintained by the community, Hidden Cove Park contains native plants and vegetation.
McKow Park is a nine-acre park and recreational facility that is popular with many residents. The park contains a baseball field, picnic pavilion, sports courts, picnic tables, grills, playground, skate park, and large greenspace. McKow Park also provides an outdoor classroom. Oakhurst Park spans eight acres and has two fields, a picnic pavilion, lighted tennis courts, basketball court, and playground.


Local Attractions & Things To Do
Whether you're a full-time resident or just visiting for the weekend, you'll find something to do in Decatur. Decatur Square is arguably the most popular area of the city, with shops, restaurants, bars, and concert halls surrounding the large, open square. The Decatur MARTA station opens directly onto the square and makes visiting easy and fast, while most annual events use the square in some fashion. Decatur is famous for its annual festivals and events, most of which draw crowds from all over the city, state, and country. The Decatur Book Festival, Decatur Old House Fair, and the Fourth of July events are some of the largest.
Decatur has some of the most unique shops and restaurants in the city. Independent bookstores, specialty clothing and accessories boutiques, galleries, farmers markets – if you can't find it, you're not looking hard enough. Take a break from shopping and dine at one of the many restaurants, bars, and eateries Decatur has to offer. Whether you're craving American, Chinese, Mediterranean, or just good old-fashioned pub food, Decatur has it.
Decatur is also home to numerous historic buildings, neighborhoods, and other sites of interest. Decatur Cemetery, Columbia Theological Seminary, Historic Oakhurst, and the Old DeKalb County Courthouse are only some of the beautiful, historic structures within the borders of Decatur. Many are on the National Register of Historic Places.


Annual Events
BBQ, Blues & Bluegrass Festival - Enjoy great food and bands at this annual summer festival.
Decatur Arts Festival - Every Memorial Day weekend in downtown Decatur this festival brings not only great art, but also great music, food and more.
Decatur Book Festival - The AJC Decatur Book Festival is the largest independent book festival in the country. Each August, festival-goers crowd downtown Decatur square to enjoy book signings, author readings, panel discussions, an interactive children's area, live music, parades, cooking demonstrations, poetry slams, writing workshops, and more.
Decatur Craft Beer Festival - Enjoy an October afternoon of beer tasting on the square in downtown Decatur with more than 100 of the finest American craft beers, special tappings, great eats, and live music on the bandstand.
Decatur Wine Festival - Taste wines from around the globe, sample delicious food from Decatur-area restaurants, and enjoy live music at metro Atlanta's largest outdoor wine festival.
Fourth of July - Decatur celebrates our independence with a parade, concert and fireworks.
Jazz Nights - Hundreds of jazz lovers will be heading to the Oakhurst neighborhood at sunset every Thursday in April to enjoy some of the best jazz artists in the Southeast. Free outdoor jazz concerts presented by the Oakhurst Neighborhood Association.
Terrific Thursdays - Shop in Decatur on Thursdays in November and December for special in-store events, discounts, and treats at more than 30 shops, restaurants, and services. Participating businesses stay open late, offering beverages, snacks and special offers.

Demographics & Lifestyle Trends
Decatur's population hovers around 20,000, making it large enough for a city near Atlanta but small enough that you feel like you're living in a small town. 73.5% of residents are White, 20.2% African-American, 3.2% Hispanic or Latino, and 2.9% Asian. 29.5% of households have children, while 38.8% are married couples with no children. A whopping 47.2%, however, do not fit any previously mentioned categories, which shows the diversity of Decatur and why so many people love it.
Around 25% of the population is under the age of 19, while 5.2% are aged 20 to 24. 32.9% is aged 25 to 44 and 25.7% are 45 to 64. The median income is $73,602; per capita income is $42, 926. Decatur education levels fall above the average for Atlanta; 56% of residents have a bachelor's degree or higher while 27% have a graduate degree or higher.


Blog Posts You May Enjoy...