<<< Back To Duluth Real Estate & Homes For Sale
About The City Of Duluth, GA.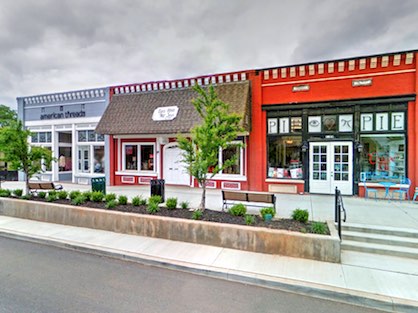 As with most Georgia cities, the land that Duluth sits on originally belonged to the Cherokee Indians who called the area home from around the early 1800s until the war.
Old Peachtree Road, still in existence today, was originally a main trail that led from Fort Peachtree to Fort Daniel during the War of 1812. In 1818, Gwinnett County was founded and the Native Americans moved out while white settlers moved in.
Duluth was officially named in 1871 and the railroad came not long after, which led to an enormous increase in Duluth's economy and population. Several churches, a schoolhouse, and two banks were subsequently built, a few of which still remain today.
Growth & Development
Growth continued throughout the 20th century, with an increase in population and real estate among the notable happenings. Duluth boasts plenty of recreational activities, including several shopping malls, golf courses, concert venues, and outdoor recreation options. Downtown Duluth has plenty of options in itself, including numerous shops, restaurants, a park, and annual festivals. Named the Best Affordable Suburb in Georgia as well as 26th in the nation in America's Best Places to Move, Duluth is a popular, happening city that will only continue to grow.


Things to Do/Attractions
Duluth is host to many annual concerts and festivals that draw residents and visitors alike. Art Week, Duluth Celebrates America, Duluth Tree Lighting, Duluth Rotary Car Show, Duluth Fall Festival, Flicks on the Bricks, Howl on the Green, New Year's Eve Extravaganza, and the summer Stage Concert Series are only a few options to explore. In addition, there are some notable attractions in Duluth, some of them include:
Gwinnett Place Mall: Opening in 1984, Gwinnett Place Mall quickly grew in popularity and became the leading mall in the region. However, after the opening of the Mall of Georgia and Sugarloaf Mills, Gwinnett Place Mall's popularity waned significantly. Currently, Gwinnett Technical College operates an International Education Center inside the mall. Mega Mart, a Korean grocery store, has also opened in the former Macy's building. Gwinnett Place Mall also has the only Sears near Gwinnett County.
Infinite Energy Arena: If sports are your thing, the Infinite Energy Arena should be your home away from home. The Atlanta Gladiators and Georgia Swarm, hockey and lacrosse respectively, call the Infinite Energy Arena home base. The Georgia High School Basketball State Championships are played here every year, as are the Georgia High School Wrestling State Championships. A wide variety of other sports are played here throughout the year, as well, from basketball to boxing. Infinite Energy Arena also includes a convention center and performing arts center.
Red Clay Theater: Opened by famed Eddie Owen in 2012, the Red Clay Theater hosts nightly musical acts in its intimate space. The theater was voted Best New Music Venue by Atlanta Magazine and Best Music Venue in Gwinnett by Gwinnett Magazine.
Southeastern Railway Museum: The Southeastern Railway Museum stretches more than 35 acres and has been open since 1970. Around 90 historic items are available to view, including Pullman cars, steam locomotives, restores cabooses, diesel trains, and more.


Local Parks & Recreation
Bunten Road Park - Stretching more than 45 acres, Bunten Road Park includes sports courts and fields, walking trails, and a rec center that includes an indoor gym, office space, meeting rooms, and aerobics space.
Chattapoochee Dog Park - This Duluth favorite has designated areas for large and small dogs as well as fountains, agility equipment, and shaded areas.
Church Street Park - At the end of Church Street lies Church Street Park, a 1.72 acre park with a pavilion, playground, basketball court, and a large swing set.
Festival Center - Nestled in the center of historic downtown Duluth, the Festival Center has grassy areas, park benches, lighted landscaping, and a water fountain. Space is available for both indoor and outdoor events, public or private.
Rogers Bridge Park - Rogers Bridge Park is 16.98 acres and includes amenities such as sports courts, boat ramp, open fields, picnic areas, a playground, and some historic areas. A walking trail is in the works, as well.
Scott Hudgens Park - Stretching more than 47 acres, Scott Hudgens Park is mainly used for soccer, with more than 3000 people visiting for games each weekend. Duluth used Scott Hudgens Park for its yearly Fourth of July display as well as high school cross country meets.
Taylor Park - A city favorite, Taylor Park is 2.2 acres and is located in front of Duluth City Hall. The park includes a train-themed playground with a small train depot, engine, caboose, and cars. Slides, climbing apparatus, and crawling equipment is featured, as well.
West Gwinnett Aquatic Center - Summer is best spent at the West Gwinnett Aquatic Center, which boasts an indoor competition pool, instructional pool, and outdoor leisure pool and play area with waterslides, lazy river, bubble bench, vortex, spray bar, and water play structures.
WP Jones Park - Stretching for more than 20 acres, WP Jones Park contains tennis courts, community center, playground, picnic areas, and trails.

Annual Events
Barefoot in the Park - Every May this juried fine arts event take place, focusing on fine arts and performance. This event was formed by a community partnership between local government, leading Gwinnett businesses, nonprofit organizations and volunteers.
Beer Fest Duluth: Brews and Tunes - Each June, this beer festival features local musicians, good food and great beer.
Duluth Celebrates America - On July 3, Duluth Celebrates America with music, food, kids activities and fireworks.
Duluth Tree Lighting - In early December, Duluth lights its holiday tree. This is a family event with carnival games.
Duluth Fall Festival - In late September, Duluth celebrates fall with a carnival, parade, 5K road race, concert and more. All proceeds from the Festival are used towards improving and beautifying Historic Downtown Duluth.
Georgia Cup - Each August, 600 cyclists and 10,000+ spectators descend upon the streets of downtown Duluth for a distinctly American brand of bike racing. The Criterium is a short-fast-adrenaline filled cycling circuit race around a ¾ mile course. The Georgia Cup is also a festival of fitness, health, and wellness to promote preventative health. During the races there is free family programming that helps combat health issues like diabetes and heart disease.
Summer Stage Concert Series - On the 3rd Saturday in July, August and September, bands perform at the Duluth Town Green Amphitheater.

Demographics & Lifestyle Trends
As of 2014, an estimated 28,000 people call Duluth home. 68.65% of the city is White, 11.86% African American, 12.89% Asian, 9.05% Hispanic, and 0.33% Native American. There are approximately 8,735 households are in Duluth, 35.4% of which have children living with them. 50.8% were married couples, 10.6% a female head of house, 35.4% non-families, and 2.9% with an elderly person, 65 years of age or older. The average income for a Duluth resident is $60,088 with an average family income of $69,437. Around 3% of families, or 4.4% of the population of Duluth, live below the poverty line.


Blog Posts You May Enjoy...