<<< Back To Dunwoody Real Estate & Homes For Sale
About The City Of Dunwoody, GA.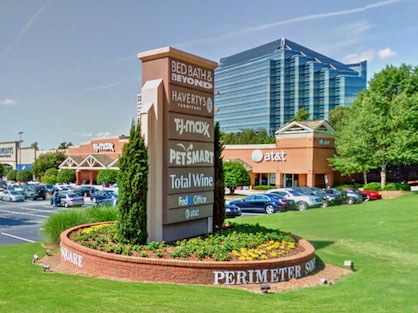 Like many Atlanta communities, Dunwoody was established in the early 1830s by its namesake, Charles Dunwody, a Civil War veteran. By 1881, the Roswell Railroad had laid down tracks straight through Dunwoody, running from Chamblee Dunwoody Road to the Chattahoochee River.
The railroad quickly elevated Dunwoody into one of the busiest and most popular areas of Atlanta, and the community thrived even after Roswell Railroad closed.
Numerous churches, schools, and other businesses opened during this run that are still around today, including the Ebenezer Primitive Baptist Church, Dunwoody Elementary School, and several cemeteries.
A City With Much To Offer
The 1960s brought development, and Dunwoody became a suburban destination with both Perimeter Mall and Dunwoody Village opening within a five year span. In 2008, after a long fight, Dunwoody became officially incorporated and joined the ranks of nearby communities as a city. There are numerous shopping, dining, and entertainment destinations within Dunwoody city limits, including Perimeter Mall, Dunwoody Village, Spruill Center for the Arts, and Perimeter Center.
Residents and visitors alike enjoy plenty of annual festivals and events, on which Dunwoody prides itself. From real estate to government, shopping to dining, from January to December Dunwoody is a bustling city filled with interesting things to do, people to meet, and plenty to see.


Local Parks & Recreation
Brook Run Park – Dunwoody's largest and most beloved park, Brook Run Park was converted from a school to a park in the early and mid-00s. Brook Run currently features a large playground, walking trail, skate park, dog park, the Dunwoody Community Garden, and picnic pavilions. TreeTop Quest, an obstacle course and zip line adventure, was recently added as well. Brook Run Park is the location for many of Dunwoody's festivals and events, from Lemonade Days to Food Truck Thursdays.
Donaldson-Bannister Farm – The Donaldson-Bannister Farm reaches more than five acres and features an historic farmhouse that dates back to the 1870s. The farmhouse is open for tours and is also available for special events, while the grounds are always available for picnics and walks.
Dunwoody Park – Stretching more than 35 acres, Dunwoody Park is located just off of Roberts Drive and features baseball fields, nature preserve, hiking trails, a creek, and a playground.
Georgetown Park – Georgetown Park rose from the ruins of old apartment complexes, and the end result is one of Dunwoody's favorite places to play. Features include an innovative playground, multi-use walking trail, gazebo, bocce courts, and a large fountain.
Windwood Hollow Park – Just across from the water reservoir on Peeler Road, Windwood Hollow Park features a playground, tennis courts, picnic pavilions, walking trails, and a large, open meadow.

A Metro Atlanta Shopping Destination
Built in the mid-00s, Perimeter Center is one of the original live/work/play communities that are now so ubiquitous around Atlanta. Apartments, condos, office buildings, and retail space combines into a useful, walkable area that is growing all the time. Perimeter Mall, part of Perimeter Center, was built in the 70s and is the second largest mall in the state, with just over 1.5 million square feet of shopping space.
Von Maur, Macy's, Nordstrom, and Dillard's are the major department stores, and smaller shops such as Anthropologie, Apple, Aveda, Bare Escentuals, J. Crew, H&M, and Zara call the space home. Dining options are extensive and feature The Capital Grille, The Cheesecake Factory, Orange Julius, Maggiano's Little Italy, and Seasons 52.
Dunwoody Village
Located in the heart of Dunwoody, Dunwoody Village houses numerous restaurants, shops, and local businesses. Café at Pharr, Marlow's Tavern, Village Burger, Carbonara Italian Restaurant, and First Watch are only a sampling of the numerous restaurants available to residents and visitors. Pure Barre, Dan & Company Studio, Ruin Skate Shop, Fresh Market, and Dunwoody Village Clinic provide residents with exercise, dance, groceries, and more basic needs. Dunwoody Village is a true home base for any service a Dunwoodian would require.


Popular Annual Events
Butterfly Festival – Late summer in Dunwoody brings the Butterfly Festival, a family-friendly event where visitors are allowed into two large tents to view free-roaming butterflies of all types. A birds of prey show, reptile showcase, and other animal encounters are featured, as well as educational booths, arts and crafts, and live music.
Dunwoody 4th of July Parade and Festival – Every July 4th, more than 32,000 spectators line Mount Vernon Highway and Dunwoody Village Parkway to watch the marching bands, floats, local celebrities, and clubs that make up the beloved Dunwoody 4th of July Parade and Festival. The parade ends in Dunwoody Village, where live music, food, and vendors set up shop for the festival.
Dunwoody Art Festival – Mother's Day weekend is the sign for many that spring has arrived, and with it the Dunwoody Arts Festival. The main streets in Dunwoody are closed off, and more than 60,000 people visit to purchase handmade art, crafts, housewares, and more. Coupled with live music, a kid's area, and plenty of local food vendors, the Dunwoody Art Festival is the best way to celebrate Mother's Day.
Dunwoody Restaurant Week – Every summer, Dunwoody Restaurant Week draws crowds from all around the city and state. Participating visitors are able to sample the best from an extensive list of Dunwoody restaurants. Travel from restaurant to restaurant, enjoy the ambience, and find your new favorite restaurant!
Lemonade Days – Every spring, Dunwoody celebrates Lemonade Days, a festival that began in 1999. After the infamous Dunwoody tornado of 1998, several residents were looking for a way to raise money to replant the tree canopy that was destroyed the previous year. The name Lemonade Days came from the old adage of making lemonade out of life's lemons, and what started as a small community get-together quickly morphed into the large, multi-day festival that is one of Dunwoody's biggest and most-loved annual events.

Demographics & Lifestyle Trends
The population of Dunwoody is nearing 50,000, with around 19,000 households and 11,000 families within city limits. 69.8% of the population is White, 12.9% African American, 11.1% Asian, and 10.3% Hispanic or Latino. 29.9% of households contain children under 18, while 47.8% are married couples. 41.2% are non-families. 23.4% of the population is under the age of 18, while 12.3% is over 65. 62.3% of the population in Dunwoody are aged 22-64. Median income is around $76,000 per household, while median income for families is around $106,000. Per capita income in Dunwoody is around $45,484.


Blog Posts You May Enjoy...