<<< Back To Johns Creek Real Estate & Homes For Sale
About The City Of Johns Creek, GA.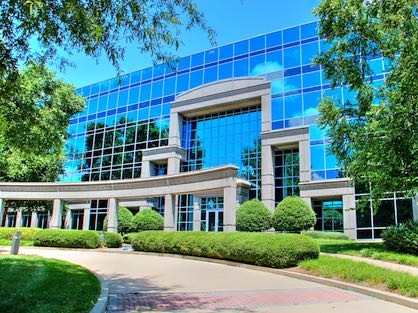 In the early 1800s, most of North Georgia was Cherokee land, and the individual cities and communities we know today were simply trading posts and crossroad communities.
Johns Creek was no different. Eventually, pioneers moved in, the Native Americans were moved out, and the community that would eventually be Johns Creek was formed. It took until the early 1980s, however, for the name Johns Creek to surface.
1700 acres of land were developed for a new business and technology park, the name Johns Creek was seen on a map, and the community was born. Many businesses, including Fortune 500 companies, now call Johns Creek home.
Incorporation & Local Attractions
Johns Creek followed in the footsteps of Sandy Springs and became an incorporated city in 2006. Since then, the city has grown in leaps and bounds, becoming a mecca of not only business but also a desirable place to live and raise a family, as well as a major cultural and recreation center. The city has a professional symphony orchestra, a large arts center, and several annual festivals that draw both locals and visitors. Golf, tennis, and outdoor recreation areas define the city as well.


Shopping, Dining, & Entertainment
A relatively new city, Johns Creek has yet to build the quintessential live/work/play development that so many other cities have. However, the quaint shops and restaurants that are spread throughout the city more than make up for it. Favorites include Twisted Taco, Pampas Steakhouse, Kitchen of Atlanta, 1001 Nights Persian Cuisine, Sugo, Bonefish Grill, Noosh Kitchen, and RosaMia.
Johns Creek is home to one of the few H Mart's in the Atlanta area, a large Asian grocery superstore that chefs and home cooks alike like to frequent. Johns Creek Town Center is an outdoor shopping mall that features Kohl's, Michael's, TJ Maxx, Stein Mart, and several restaurants.


Things To Do In Johns Creek
The Johns Creek Symphony Orchestra is the metro area's only part-time, professional symphony orchestra and performs numerous times each year. Likewise, the Johns Creek Arts Center nurtures young artists by offering camps and classes. There are plenty of annual festivals in Johns Creek, each beloved in its own way.
Founders Week is celebrated every December, and the Fall Family Festival takes place in September. Arts on the Creek is the city's art show, while The Taste of Johns Creek takes place in the fall and features the best of around 40 Johns Creek restaurants.


Golf & Tennis
There are six golf facilities (five private, one public) in Johns Creek, including the Atlanta Athletic Club, home of the 2011 PGA Championship and the 2014 U.S. Amateur Championship. Other golf facilities include: Country Club of the South, Rivermont Golf and Country Club, River Pines Golf, St. Ives, and The Standard Club.
The Atlanta Athletic Club was also the site of the inaugural Atlanta Tennis Championships in 2010. Johns Creek is home to thousands of members of the Atlanta Lawn Tennis Association (ALTA), one of the largest and oldest organized recreation leagues in the country.


Local Parks & Recreation
If the outdoors call you, then Johns Creek has some options. Six golf facilities call Johns Creek home, including the Atlanta Athletic Club where the 2011 PGA Championship was held. The Atlanta Lawn Tennis Association is centered in Johns Creek. The Chattahoochee River runs alongside Johns Creek for more than 13 miles, and there are plenty of spots for fishing, boating, and other water sports. There are also miles of hiking trails and areas for picnics.
Autrey Mill Nature Preserve and Heritage Center - A great place to find numerous activities, exhibits, and things to do, including a replica of a Creek Indian hut, a complete 1800s village, 46 acres of woodlands, and access to the Greenway.
Newtown Park - This park is located on Old Alabama Road, just before Haynes Bridge Road. It offers numerous walking trails, sports fields, tennis courts, and picnic pavilions. Sports programs for youth are also offered. Within Newtown Park you'll find Newtown Dream Dog Park, known as one of the top dog parks in the entire country. The park features artificial turf, sprinklers, a separate area for small dogs, obstacles, and water fountains. The entire area is one acre and provides plenty of benches and shade for human visitors.
Ocee Park - This is a can't miss spot for the sports lover and features 37 acres of walking trails, baseball/softball fields, tennis courts, sand volleyball courts, and picnic pavilions. There are also two playgrounds as well.
Shakerag Park - This is a park that is slightly more rustic and features 66 acres of nature trails, 200 year old hardwoods, a farm, large lake, playground, picnic pavilions, athletic fields, and a community room.

City Demographics & Lifestyle Trends
Around 83,000 people call Johns Creek home, 63.5% of them being white, 23.4% Asian, 9.2% African American, and 5.2% Hispanic or Latino. Around 23,000 households exist. The median household income is around $109,000, while the average household income is around $137,000.
Per capita income comes to $45,500. Money Magazine named Johns Creek the 13th highest earning city in the entire United States, and many Fortune 500 companies call the area home, including State Farm, Alcon, Macy's, and Kroger.


Blog Posts You May Enjoy...