<<< Back To Lilburn Real Estate & Homes For Sale
About The City Of Lilburn, GA.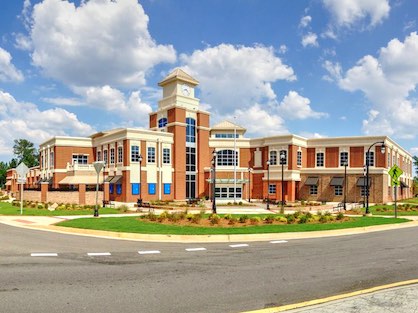 Lilburn is known as a quiet, family-oriented city with great schools, parks, churches, and festivals. Founded in 1890, Lilburn is located in the western part of Gwinnett County.
The city's history can be traced back to the early 1800s – the Camp Creek Primitive Baptist Church was built in 1823 and remains in use today, along with numerous other churches including First Baptist Lilburn and Salem Baptist.
The Seaboard Air Line Railway named the city after the general superintendent, Lilburn Trigg Myers, and by 1910 Lilburn was officially incorporated as a city. The railroad still runs every day, through the city center beside the municipal building.
By 1920, however, the Great Depression took its toll and Lilburn's city government folded and wasn't re-established until the late 1950s, but the city has been thriving ever since. Notable residents, past and present, include Jeff Francoeur, Dominique Wilkins, and numerous other sports figures.


Shopping, Dining, & Annual Events
Lilburn is home to many small, unique boutiques and shops. Most are located along Highway 29, the main thoroughfare. There are numerous consignment shops, the ever-popular Book Nook, and numerous antique and vintage shops. From pizza to pho, Indian to pub food, Lilburn restaurants provide residents and visitors with a plethora of delicious options. Notable locations include the 1910 Public House, Haven Restaurant & Lounge, and Messina's Mediterranean Cuisine.
Arts Alliance Juried Exhibition - The Lilburn Arts Alliance holds its Fall Juried Exhibition on in November to showcase the work of the Arts Alliance members.
Christmas Parade - A highly anticipated event that is held on the first Saturday in December. More than 100 participants march the length of Main Street and end at Lilburn City Park; the Lilburn Christmas Parade is a favorite way for residents to welcome the holiday season.
City Garage Sales - Each year, the City organizes several garage sales to give residents an opportunity to sell unwanted items and meet their neighbors. The sales take place in the overflow parking lot across from City Hall.
Lilburn Daze - Lilburn's most popular festival, the event is held annually on the second Saturday in October. Organized by the Lilburn Woman's Club, Lilburn Daze features more than 200 vendors, children's activities, live entertainment, food, hayrides, and a petting zoo.
Touch-A-Truck - The Lilburn Community Partnership hold this event at the Beaver Ruin Village Shopping Center. Emergency response personnel, including the Lilburn Police Department allow children to get up-close views of their favorite vehicles, and parents can get the latest safety info. The Berkmar High School Band provides musical entertainment.
Tree Lighting - Lilburn welcomes the holiday season with the lighting of the tree in front of City Hall. After the tree lighting, children are welcome to stay and listen to a variety of holiday stories. Entertainment is provided and coloring contest winners get announced.
Veterans Day Ceremony - Lilburn celebrates our nation's veterans with a recognition ceremony and ice cream social in Lilburn City Park every November. There is a display of patriotic quilts at the event that will be donated to members of the military.

Local Parks & Recreation
Lilburn, though small, has plenty of parks and recreation areas that all offer something different for everyone. City Park is Lilburn's main park, located just behind the municipal building at the intersection of Main Street and Railroad Avenue. City Park amenities include 10-acres of park, a lighted walking path, a playground, pavilion, bandshell, and tennis courts. Originating in Lilburn City Park, Camp Creek Greenway is 4.2 miles of walking trails that include boardwalks, bridges, rest areas, gardens, a park, and numerous neighborhood access points.
Bryson Park, located on Lawrenceville Highway, is a 72-acre park with both football and multi-purpose sports fields with a lighted track, two soccer fields, a sand volleyball court, outdoor basketball courts, a playground, pavilion, and a 0.5 mile paved trail. Lions Club Park is located on Rockbridge Circle and offers visitors 51-acres of play area, baseball and softball fields, a football field, and restrooms.


City Demographics & Lifestyle Trends
Lilburn has a population of around 12,500. 52.7% are white, 24.4% black, 27.4% Hispanic, and 0.8% Asian. 3,943 households and 2,835 families live in Lilburn, with 1,837 people per square mile. 38.1% of households have children under the age of 18 living with them, while 57.1% are married couples.
The median income for a household is $53,707, while median income for a family is $62,563. 25.7% of the population is under the age of 18, while 9.1% are aged from 18-24. 33.7% are aged from 25-44, 23.3% from 45-64, and 8.3% over the age of 65.


Blog Posts You May Enjoy...