<<< Back To Tucker Real Estate & Homes For Sale
About The City Of Tucker, GA.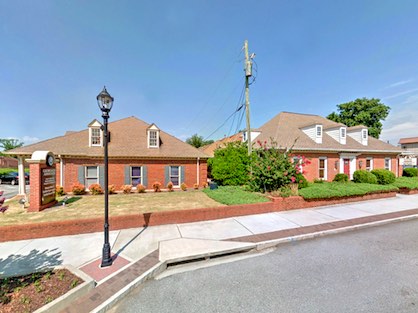 Located just east of the city of Atlanta in DeKalb County, Tucker is a thriving, growing community with roots reaching back into the early 19th century. The area was originally settled in the 1820s, but wasn't fully developed until the railroad came through in 1892.
Following that event, the Tucker post office was opened. Post-World War II, Tucker began to find its identity in agriculture mixed with industrial and retail. The CDC was established nearby in 1947, bringing more jobs and residents, shopping plazas were built, community leaders developed banks and a youth football league, and by the 60s Tucker was known as "DeKalb's Area of Golden Opportunity."
In November of 2015, the residents of Tucker voted yes to officially establish their own city. The new city provides much more local control and improves efforts to acquire green space in the city, invest in road improvement projects, and work with local committees and organizations to beautify the area.


Parks & Recreation
The Tucker area is home to over 230 acres of DeKalb County parks and recreation areas including lakes, creeks, trails, tennis courts, baseball and soccer fields, a swimming pool, and playgrounds. Parks include: Henderson Park, Kelley C. Cofer Park, Montreal Park, Peters Park, Tucker Nature Preserve and Tucker Recreational Center (formerly Tucker Elementary School).
Henderson Park - A 114 acre park featuring soccer fields, tennis courts, a playground, picnic area, a lake, and walking/hiking trails.
Kelley C. Cofer Park - A 17-acre park with softball fields, a swimming pool, a playground, picnic area, lake, and walking/hiking trails.
Peters Park - A small park, only 4 acres, but is popular just the same. The park features a multi-use field, basketball court, multi-use court, playground, and picnic areas.
Tucker Recreational Center - Boasts 10 acres and provides visitors with a basketball court, multi-use court, rec center, playground, and picnic area.

Shopping & Dining
Northlake Mall is a major shopping mall in the Tucker area. The mall was renovated in the early nineties, during which a food court was added. There are many shopping centers around the mall and throughout Tucker. The renovated area of downtown Tucker has great restaurants and shops as well. The Tucker Farmers Market takes place on Thursdays from April to December and features locally made goods along with locally grown produce, dairy, and meats.
Special events also take place throughout the months, including First Thursday Food Trucks and Market, where food trucks visit the Farmers Market and the community gathers to welcome the holiday season. There is also live music every week.


Annual Events
Holiday in Smoke Rise, Craft Show - Held in December at Smoke Rise Elementary School, The show features more than 100 artists, crafters, and holiday vendors from across the Southeast. There is something for everyone: Art, home accessories, home baked goods, clothing, garden art, glass/copper works, ornaments, scarves and shawls, wearable artwork, gourmet foods and gift items galore.
Taste of Tucker - This new community event offers great food, live music and fun for kids each October.
The Tucker Ride and Baby Tucker - A very fast paced bicycle ride from Tucker to Stone Mountain and back. Rides take place daily or weekly, depending on the season.
Tucker Chili Cook-off - This March event presented by The Old Town Tucker Merchants Association and The Local No. 7 restaurant host takes place on Main Street. Proceeds go to the Dekalb Rape Crisis Center (DRCC).
Tucker Cruise-In - An old fashioned town meet and greet of the car community on Main Street in Tucker. Each Cruise-in takes place the second Saturday of every month from April to September. Vehicles range from antiques to street rods, motorcycles to imports.
Tucker Day - First held in the 1950s, this event typically includes a parade on Main Street with food vendors, artists, musicians, and merchants.
Tucker Road Race - A Tucker tradition for nearly 60 years. A 5K run, 1 mile fun run and 1 mile walk that takes place each May at Tucker High School.

Demographics & Lifestyle
Tucker has a population of around 27,000 with a varied mixture of ethnicities. 63% of the population is white, while 22.3% is black. Hispanic or Latino residents make up around 10.6% of the population, while Asian ethnicities are around 7.4%. The median income of Tucker residents is $64,388 with a per capita income of $33,552.


Blog Posts You May Enjoy...