About Us - Metro Atlanta Home Group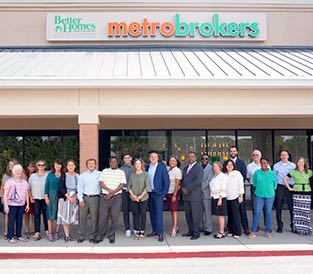 The Metro Atlanta Home Group represents the area's most exquisite properties with unmatched skill; utilizing industry-leading tools & technology to facilitate real estate transactions at a high level. We aim to provide a more pleasurable experience that is also financially fruitful for our clients. The real estate professionals on our team approach each and every deal with the hopes of creating lifelong relationships built on trust; one interaction at a time.
We believe in doing whatever it takes to get the job done… Putting our clients' interests first, above all others, including our own. Our consultative approach to selling homes begins with the identification of a person's wants, needs and current limitations. We can then craft a plan of action to help them achieve their real estate goals in the most efficient and effective manor possible.
We constantly strive to provide value, serve our local community, and honor the REALTOR® code of ethics. That's why it's mandatory for all of our agents to maintain an active membership with the National Association of REALTORS® (NAR). They also complete a plethora of company training courses designed to help each salesperson maximize their proficiency and real estate knowledge.


An Experienced Team Of Agents
Whether we're closing deals, or just opening doors, the team is committed to providing exceptional service to each of our clients. This means offering honest advice, sharing in-depth market knowledge, and making an unwavering commitment to our buyers and sellers. Our full-time REALTORS® have decades of real estate experience between them, as well as the backing of an on-call broker support staff, available seven days a week.
We love talking real estate, and we're dialed in to the local housing market. Unlike most agents who squander the majority of their day attempting to generate new business, our buyer & seller specialists are able to focus their energy on serving clients. Our administrative support staff takes care of the lead generation and new client intake process. That way, our agents can allocate more of their time toward assisting clients and selling homes. This allows our team to be more attentive, quicker to respond, and easier to work with throughout the transaction.


Team Leader - Kyle Eaves, Associate Broker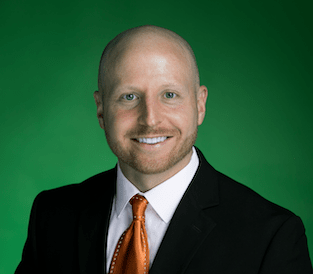 If you've searched homes for sale on this website, you'll definitely recognize the name and photo. Kyle Eaves is the team leader for the Metro Atlanta Home Group, and he's the first point of contact for nearly all of our new clients. His primary role is to connect potential home buyers and sellers with one of our experienced real estate agents who can give them the best representation. He also works hand in hand with fellow agents and brokers to craft innovative solutions for locating, marketing, and selling real estate.
Kyle is a licensed broker in the state of Georgia and has been an active REALTOR® with Better Homes and Gardens Real Estate since 2011. At the end of the day, Kyle believes that everyone deserves to have a positive experience when they purchase or sell. If working with our team is the best option; great! If not, he's happy to point a perspective client in the right direction, even if that means losing out on a potential sale.
>> Learn more about Kyle Eaves


Residential & Commercial Real Estate Experts
While the majority of our team is focused on providing residential brokerage services (resale & new construction), we also have agents experienced in working with commercial clients (leasing & sales). Therefore, we're suited to handle nearly any type of real estate transaction that comes our way. Residential rental transactions are the one exception. Currently, our team does not handle residential lease listings or work with tenant clients. However, BHGRE Metro Brokers does have a rental division with agents who can assist tenants and landlords.
When it comes to working with buyers, we know that the average consumer understands how to use the internet. Therefore, most people are fairly proficient at searching all the active inventory of homes for sale. However, as brokers and agents, we have access to advanced tools and private information that can be extremely advantageous. More importantly, we know how to leverage these resources to deliver maximum benefit our homebuyers… And this is where our team shines, setting us apart from the competition.
Sticking a for sale sign in the front yard and listing a property online is part of the home selling process, but it's really just the tip of the iceberg. Without an effective pricing strategy, comprehensive marketing campaign, and strong negotiating skills, a seller will probably leave money on the table. Our listing specialists know the neighborhoods they sell, inside and out. Armed with this information, they can provide our seller clients with a distinct advantage.


Our Service Area Map
If you look at our recent sales heat map (pictured below), you'll notice that we close deals all over Metro Atlanta! With 26 strategically located offices, and a network of more than 2,000+ Metro Brokers agents spread out across Greater Atlanta and into the North Georgia mountains, we've got you covered. Our local real estate experts know their area's housing markets inside and out, providing you with expertise and valuable insights at a hyper-local level. If you're looking to buy or sell a home anywhere within the areas on the map, we'd love to earn your business.