About Us - Metro Atlanta Home Group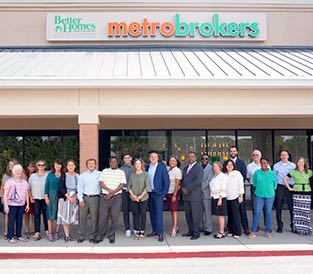 The Metro Atlanta Home Group represents the area's most exquisite properties with unmatched skill; utilizing industry leading technology and tools.
Our goal is to restore mankind's faith in the real estate profession, one interaction at a time. We do this by providing value to our clients & the local community, honoring the REALTOR® code of ethics, and doing whatever it takes to get the job done.
That's why all of our agents are members of the National Association of REALTORS® (NAR) and have completed company training courses, including: MBA, PHD, ethics, as well as countless others.
An Experienced Team Of Agents
Whether we're closing deals, or just opening doors, the team is committed to providing exceptional service to each of our clients. This means offering honest advice, sharing in-depth real estate knowledge, and making an unwavering commitment to our buyers and sellers. In addition, our full-time REALTORS® have decades of real estate experience between them, as well as the backing of a nine member dedicated broker support staff.
We love talking real estate, and we stay plugged in to the local market. Unlike most agents who spend the majority of their day trying to generate new business, our agents are free to focus on serving their clients. Our administrative and marketing support staff takes care of lead generation, so our agents can focus on assisting their buyers and sellers. This allows our agents to be more attentive, quicker to respond, and extremely knowledgeable when it comes to the home buying and selling process.
Looking to join a winning team? We're always open to speaking with great talent. If you're interested in taking your real estate career to the next level, give our team leader a call at (404) 513-5987. Ask for Kyle.
Our Service Areas
From Griffin to Canton, Villa Rica to Loganville, and everywhere in-between; we've got you covered! We've split up the Metro Atlanta area into specific territories, and hired agents based on their knowledge & experience selling homes in that location. This way, we've always got an expert available who knows the local real estate market inside and out, no matter where you're looking to buy or sell.
In the event we don't have a specialist where you need one, we can connect you with a trusted local agent from our network of nearly 2,000 Metro Brokers REALTORS®.