Better Homes & Gardens Real Estate
About The BHGRE Brand
The Better Homes and Gardens Real Estate (BHGRE) brand has been around since the 1920's, so its reach automatically spans multiple generations. This means buyers and sellers of all ages have had life experiences with the iconic company at one point or another. From magazines and cookbooks to consumer products and even homes, nearly one-third of U.S. consumers are in contact with the brand on a monthly basis. The company's reach and instant brand recognition are a major reason Better Homes and Gardens Real Estate has once again become a dominant force in the real estate industry.
BHG Real Estate Continues Nationwide Growth
The Better Homes and Gardens Real Estate franchise currently has over 8,500 agents in 250+ offices throughout the U.S. and Canada. Already represented in half of U.S. states, BHGRE continues its rapid growth as more and more top brokerages look to partner with a company that has extensive brand loyalty and reach. As the presence of franchise brokers continues to expand throughout the U.S., so does the referral network between these brokerages. Clients now have more options than ever when looking to relocate, so linking up with a trusted partner is never a problem.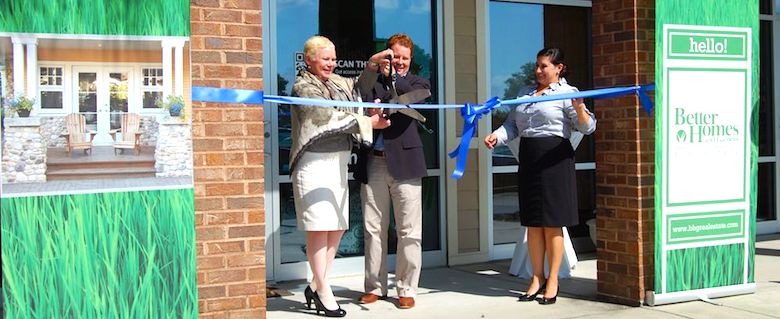 Metro Brokers Brings BHGRE To Atlanta
The deal to bring Better Homes and Gardens Real Estate to Metro Atlanta was finalized in December of 2009 by Kevin Levent, CEO of Metro Brokers. The switch from GMAC to Better Homes and Gardens was extremely well accepted by agents, staff, and customers alike. The new partnership brought with it many new innovative programs and marketing opportunities to an already extremely successful brokerage. A fresh new logo & company branding made its way to the brokerage's billboards and yard signs announcing a new power player in the Atlanta real estate market.
Weathering A Down Market
At a time when many other brokerages across the state were closing up shop, Metro Brokers inked new deals that would position the company for future success as the real estate market continued its rebound. The new partnership also allowed for dual branding with Coldwell Banker Commercial, another division of the Realogy portfolio. In addition to the new name, Better Homes Realty also added new agents and real estate classes to expand the company's reach. For more information, visit the Metro Brokers and Coldwell Banker Commercial websites.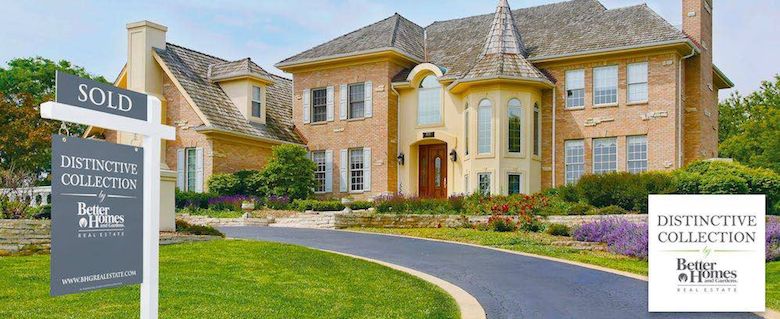 BHGRE Distinctive Collection
When you're buying or selling an exceptional property, you expect a level of service from a real estate professional that is as singular and distinct as your position in the marketplace. The Better Homes Realty Distinctive Collection is a unique luxury brand designed to deliver on your expectations for the highest levels of real estate service and innovation. Distinctive Collection luxury properties typically fall in the top 10% of the local market's price range, meaning they're the most exclusive properties available in the area.
In many of our markets the Distinctive Collection begins in the million dollar price range, and the sky's the limit! All Distinctive Collection properties receive top notch marketing, exceptional service and exclusive listing priority on the Better Homes & Gardens Real Estate Distinctive Collection website & blog.
Marketing Partnership With Meredith Corp.
There are some additional perks that come with Better Homes & Gardens' relationship with Meredith Corporation. Beyond licensing a top brand name, Better Homes Realty gets exclusive access to a massive database of over 100 million consumers, including first-time home buyers, luxury buyers, empty nesters, and current homeowners. Through its magazine publications and other national media outlets, Meredith Corporation is able to each nearly a third of all U.S. consumers. This partnership provides franchise brokers and agents with unprecedented marketing opportunities through multiple media outlets like PinPoint, websites, video networks and top social media destinations.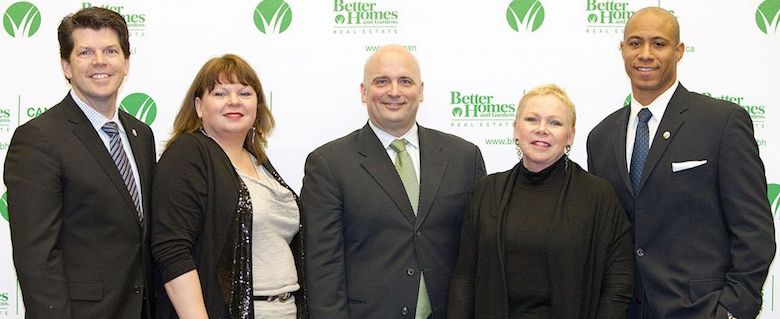 BHGRE Management Group & Corporate Office
Appointed CEO when the company re-launched in 2007, Sherry Chris brought her extensive knowledge and more than 30 years experience in the real estate industry. Chris' background in senior management positions in sales, marketing, technology, and franchise management made her the top choice to launch the company. Chris is well known in the real estate industry for her forward thinking and innovation. She has served on advisory boards for technology industry leaders like Realtor.com and Zillow, and has been featured on multiple national media outlets.
Better Homes and Gardens Real Estate maintains a strong leadership team with other notable company executives, including: Jennifer Marchetti (Senior VP, Marketing and Communications), Mark Foreman (Senior VP, Business Services and Operations), and Amy Chorew (VP, Platform Development). The company's headquarters is located in New Jersey and serves as the hub for national marketing campaigns and franchise development.
Realogy Franchises - Global Real Estate Brands
BHGRE Metro Brokers is one of many major real estate brands franchised by Realogy (NYSE: RLGY) operating in the U.S. and throughout the world. Other prominent Realogy brands include: Century 21, Coldwell Banker (residential & commercial), ERA, NRT LLC, Sotheby's International, and The Corcoran Group. Combined, Realogy's network of member franchises operates more than 13,500 offices with approximately 250,000 associates in over 100 countries. In 2013, Realogy affiliated brands accounted for roughly 26% of all existing residential real estate transaction volume involving real estate brokerages.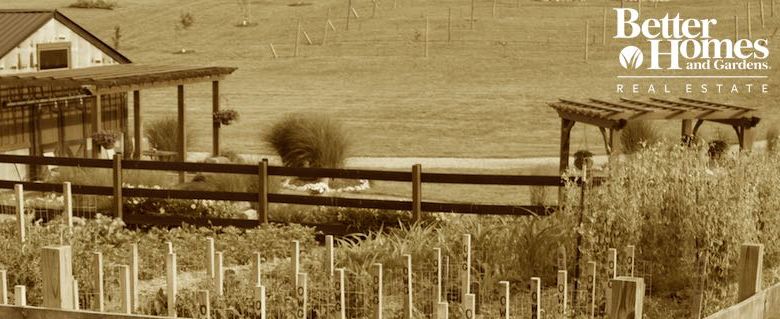 Better Homes & Gardens History - Founded In 1924
A strong name to stand behind is important, and there are few brands in the real estate world more recognized by consumers. The company, originally founded by Edwin Meredith in 1902, started out as the publisher of Successful Farming magazine. In 1922, Meredith began publishing Fruit, Garden, and Home which was later renamed to Better Homes and Gardens. Currently, total circulation for the magazine exceeds seven and a half million copies. Over the years, the company has expanded its offerings to include various other female oriented consumer brands and media platforms. The company continues its growth through acquisitions and strategic partnerships which provide more reach and synergy between current brands both domestically and across the globe.
Better Homes and Gardens Launches Real Estate Brand
Although the brand itself has been around since the early 1920's, the real estate division was not launched until 1978 when the Meredith Corporation established their realty brokerage group. This marked the beginning of a successful 20 year run that eventually ended in 1998 when the real estate portion of the business was sold off. Nearly ten years later, in October 2007, Realogy Group re-launched the brand after signing a 50-year deal with Meredith Corporation to re-license the name. This 50 year deal included a 50 year renewal option, so Better Homes Realty is sure to be around for some time to come.