Kyle Eaves
Associate Broker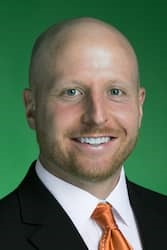 Kyle Eaves is a licensed broker (#346614) in the state of Georgia, selling residential real estate since 2011. His team assists home buyers & sellers throughout Metro Atlanta and North Georgia. Kyle's clients would describe him as a true, full-service REALTOR®… A hard working professional who simply gets the job done. He understands what people need from their real estate agent, and has consistently delivered outstanding service over the years. Kyle has provided countless clients with an experience that far exceeded their expectations, and he'll work hard to ensure that your purchase or sale will be no different. Most importantly, he knows his clients' time is valuable, so he handles all of the details, no matter how big or small.


More About Metro Atlanta's Top Real Estate Agent
Being a successful real estate agent requires a multitude of skill sets and lots of perseverance; a constant challenge Kyle truly enjoys. With a knack for designing real estate agent websites, Kyle has excelled in online marketing and internet listing promotion. He's continuously creating valuable content and providing essential resources for clients, including: buyer/seller guides, how-to videos, market updates, home valuation tools, and much more.
Kyle enjoys using his unique talents to help people buy and sell something that is usually very near and dear to their heart. The place where they raise a family, where they feel most safe and secure, where memories are made… Their home! He also loves the fact that he is in control of his business and future, and can get out of it what he puts into it.
Kyle makes sure each person receives the highest level of service, regardless of the price range or circumstances. His real estate résumé includes everything from luxury homes in the city's most prestigious neighborhoods, to small investment properties located in transitioning areas. For him, maximizing sales and subsequent salary is not on the list of top priorities. He measures his success by the number of people he can help and the overall satisfaction of his clients.


A Long Term Business Approach
Kyle approaches his business as a long term endeavor with his continued success relying on the value he provides each and every client along the way. He truly enjoys discussing the challenges and opportunities present in our local market, especially since it is constantly changing. He knows that a career in real estate is no part-time job or side gig, it's a full-time profession he's 100% devoted to. The work hours are long, the negotiations can be stressful, and there is rarely any true time away from the job, but it's what Kyle loves doing. At the end of the day, the ability to congratulate a client who has successfully bought or sold a home is what makes his job really special.


Buyer Representation & Benefits
With years of experience helping local buyers achieve their dream of home ownership, Kyle has mastered the art of finding the perfect home. It's his job to know about the latest market conditions, loan options, upcoming developments, and ways to locate off-market properties. He provides home buyers with insights on local neighborhoods, area housing trends, financing opportunities, and can help prioritize a list of essential features to look for in a perspective home.
Kyle's team works hard to save you valuable time by finding the properties that best suit your requirements, while setting up showing times that fit into your schedule. Once we've found a home that catches your eye, we'll review comparable properties in the area to help determine a suitable offer price. Then it's time to negotiate hard on your behalf to make sure you get the best deal and most favorable terms.


Seller Representation & Benefits
Selling a house on your own can be an overwhelming task. There's advertising & marketing to create, open houses and private showings to arrange, offers to negotiate, contract contingencies to keep track of, and complicated disclosures that must be executed. Make it easy on yourself by putting your home in the hands of a seasoned real estate agent. Each of our team's agents have extensive experience marketing properties and showing them to give you an advantage over the competition.
When it comes to negotiating an offer, we'll make sure you get the best price the market will allow. We will help you understand contract contingencies and the details of the closing process, in addition to handling all the paperwork for you. Essentially, your agent serves as your real estate consultant throughout the entire selling process, making sure your real estate transaction is a positive and profitable experience.


Metro Atlanta Primary Service Locations
As a licensed real estate agents in Georgia, our team can technically list and sell property anywhere in the state. However, selling properties hundreds of miles away just isn't practical. Despite advancements in technology, specialization and proximity to a service area is still the key to success in real estate. That being said, the majority of homes you'll find on our website fall within our service territory.
If you need assistance buying or selling outside of the Metro Atlanta area, contact Kyle to see if he can place you with a trusted real estate professional in that area. With 20+ offices throughout Greater Atlanta / North Georgia, and a nationwide affiliate broker network, finding a real estate agent with the best tools and knowledge to serve a client's needs is seldom a problem.


REALTOR® Designation & Additional Certifications
Many people wonder, is there a difference between a real estate agent and a REALTOR®? It's important to note that not all agents are REALTORS®. The term REALTOR® identifies a real estate professional that is a member of the National Association of REALTORS® (NAR) and adheres to a strict code of ethics, which is why each and every member of our team covets their membership. We know NAR works hard to stamp out unethical behavior, such as accepting kickbacks or participating in any type of fraudulent or deceptive activities… Things that tarnish the image of the profession.
In addition to being an active REALTOR®, Kyle also holds multiple certifications/designations such as ePro, GREEN, SFR and SRES. These certifications involved hundreds of hours of additional training & education showing his level of dedication to being one of the best brokers in the area.


Broker Policies & Requirements
As an associate broker with Metro Brokers, Kyle is part of the Better Homes and Gardens Real Estate brand, a nationwide leader in realty services & print publications (BH&G Magazine). BHGRE Metro Brokers provides industry leading training, marketing tools and branding to all of its agents, well known as a leader in Atlanta real estate for decades. Per company policy, minimum brokerage fees for all real estate transactions are set by the broker. As independent contractors, Kyle and his team are not considered employees of the company, therefore we do not receive hourly or salary-based compensation. Therefore, we only get paid when we create a relationship with our client that results in the sale of a home.
Testimonials
Kyle Eaves was great! He helped us find the area which we ended up buying our home in and was extremely efficient in getting us into open houses and putting offers in as soon as we saw something we liked. Kyle was always on time and responsive with any questions or concerns we had. We couldn't have asked for a better agent and I would recommend him to anyone ready to buy their next home!
Andres Gomez, Peachtree Corners, left feedback 6 months ago
Kyle was all that I could've hoped for in a realtor. He was very professional and helpful at each step of the home buying process. Whenever I had a question, he would respond in a timely manner. My process from looking at houses to closing only took 2 months and that's a representation of Kyle's work ethic. I would recommend him to anyone that needs a realtor.
Sung, Duluth, left feedback on 3/31/2021
Anyone getting the opportunity to work with Kyle Eaves should consider themselves very lucky. Kyle Eaves is very knowledgeable of the real estate industry. Kyle Eaves was transparent with me during the entire buying process. Great with communication and answering any and all questions for me. I felt safe and felt he was invested in my best interest. Kyle Eaves went above and beyond for me. He was there for me with every step of my buying process. I would trust and recommend Kyle Eaves to anyone wanting to purchase a home.
Michele Clark, Atlanta, GA, left feedback on 1/5/2021
More Testimonials