9 Can't Miss Annual Events In The City Of Brookhaven
Posted by Metro Atlanta Home Group on Thursday, September 17, 2015 at 9:00 AM
By Metro Atlanta Home Group / September 17, 2015
Comment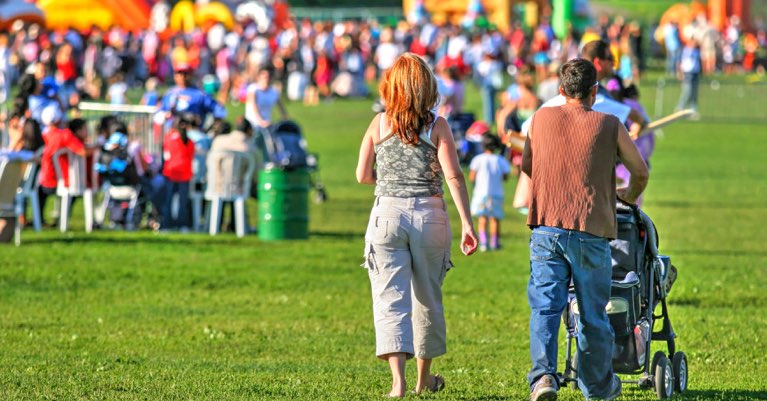 Your Guide To Brookhaven's Top Annual Events
Brookhaven, GA is a very community oriented place to live, which is evident by the turnout at local events held throughout the city. Whether you're into great food, a lively social atmosphere, or just like to do a little shopping, there's always something on the calendar in Brookhaven. Great events like these, in addition to a convenient in-town location, has made Brookhaven's housing market one of the hottest in the south.
Brookhaven Bolt
Each May, Brookhaven area residents lace up their jogging shoes and run the Brookhaven Bolt, a charity 5k through Ashford Park. After the race, both racers and attendees alike enjoy sponsor booths, raffles, prizes, and food. Proceeds from the Brookhaven Bolt go to Ashford Park Elementary School and its many programs that benefit both the school and the community.
Brookhaven Arts Festival
The Brookhaven Arts Festival brings more than 10,000 people to the beautiful, tree-lined Apple Valley Road. After taking a short break, the festival returned in 2015 with a rebranded image and fresh ideas, including over 100 artists from all over the United States, food, and live music. The Brookhaven Arts Festival is scheduled for mid-October; what better way is there to spend a cool autumn afternoon?
Brookhaven Beer Fest
Every summer, behind the Brookhaven Marta station, the Brookhaven Beer Fest combines live music, community, and more than 100 different kinds of beer into one of the most popular summer events in the area. Ales, IPAs, lagers, ambers, and stouts make up the wide array of beer available for sampling; if beer isn't your cup of tea, come for the wine tasting tents, DJs, food vendors, and live music. Don't miss the official after party across the street at Hudson Grill!
Brookhaven Chili Cookoff
It's not autumn without chili. Luckily, the Brookhaven Chili Cookoff has that covered. On a Saturday in mid-October, more than 75 teams descend upon Brookhaven Park to compete for $2,500 in prizes and awards such as Top Amateur Teams, Top Restaurant Teams, and People's Choice, among others. Some of the area's most popular food trucks will be in attendance as well, not to mention adult beverages, college football on big screen TVs throughout the park, arts & crafts, Cornhole, kid's zone, and some amazing live music. A portion of the day's proceeds goes to a local Atlanta charity.
Brookhaven Farmer's Market
From April until December, the Brookhaven Farmers Market provides visitors with a weekly supply of local, fresh, and seasonal fruits, vegetables, soups, jams, honeys, and baked goods, not to mention home goods and accessories. Many booths provide free samples and custom ordering. Live music and other demonstrations are a regular occurrence; a real community has been formed, and friendships forged, by visiting this weekly organic market.
Brookhaven Tour of Homes & Gardens
Every October, the Historic Brookhaven Candlelight Tour of Homes draws crowds. Visitors are given access into some of Brookhaven's most unique and beautiful homes, including the architecture, designs, and décor that make Brookhaven homes some of the most beautiful in the country. Proceeds go to the Atlanta Ronald McDonald House Charities.
Marist Holiday Traditions
For more than 35 years, the Marist Holiday Traditions Arts & Crafts Show takes place on campus in late October. Over 200 artists and crafters are in attendance to showcase their wares and creations, making Marist Holiday Traditions one of the largest craft shows in the southeast. Around 3,500 shoppers are in attendance each year, and the proceeds go directly towards Marist School programs.
Taste of Brookhaven
Spring isn't really complete without the Taste of Brookhaven, an early May event located in Town Brookhaven, the large live/work/play development on Peachtree Road. Visitors will be able to taste food from more than 10 local restaurants, in addition to wine, beer, live music, and cooking demonstrations from numerous popular local restaurants. A portion of proceeds benefit Angels Among Us Pet Rescue, a beloved local rescue.
Brookhaven Food Truck Roundup
From May until September, Wednesday nights in Brookhaven consist of food trucks, live music, local vendors, and adult beverages. The Brookhaven Food Truck Roundup brings anywhere from 12 to 15 food trucks to Blackburn Park, ranging in styles from BBQ to Mediterranean, ice cream to burgers. What better way to try new foods and meet new friends than Brookhaven's Food Truck Roundup?