9 Ways To Prepare Your Home For Sale
Posted by Metro Atlanta Home Group on Wednesday, October 14, 2015 at 8:00 AM
By Metro Atlanta Home Group / October 14, 2015
1 Comment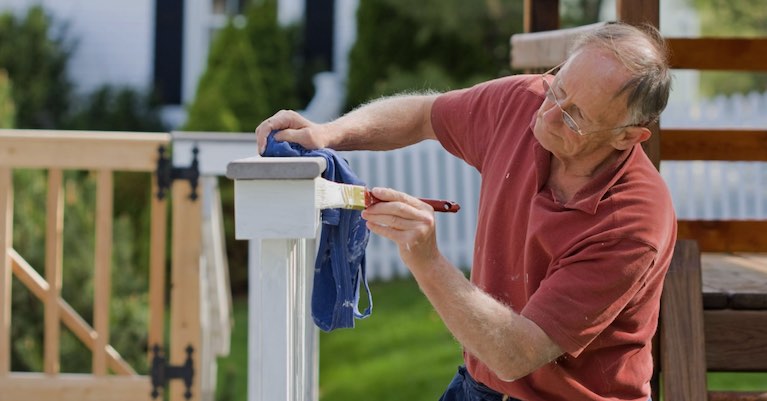 Preparing Your Home For The Market
Before your house goes onto the market, there are a number of things you can do to ensure smooth sailing later on. First impressions are important, so preparing your home adequately is vital. Most of these things are pretty easy to do and will really help you maximize the value of your home. Watch the video below and then keep reading to learn nine ways you can prepare your home for sale.

#1. Get A Pre-listing Home Inspection
To save time after you receive an offer, a pre-sale home inspection is the way to go. For a very reasonable fee, a certified home inspector can alert you to possible issues that could cause a problem down the road so that you can address them now. Keep in mind, you may be required to disclose the inspection to potential buyers. If you're confident in the condition of your home, a pre-listing inspection is a great way to assure potential buyers that your home is in great shape, which can lead to higher offers.
#2. Make Minor Repairs
Have you been putting off some basic maintenance items? Did the pre-listing inspection reveal some more manageable problems that are easily fixable? If so, you should take care of them before your house goes on the market. Buyers don't want to see a house that hasn't been properly maintained. Sometimes even the smallest things can turn buyers off. Don't let the easy, low-cost repairs hurt your chances of selling, get them done immediately.
#3. Get Estimates For Repairs & Replacements
If that inspection reveals larger problems that you can't afford to fix, then go as far as you can – get quotes from several licensed repairmen and companies and provide them to the potential buyer. Many times buyers overestimate the cost of repairs, causing them to give up on the home altogether. Multiple estimates can give potential buyers a better idea of the actual cost to make needed repairs, which can then be factored into their offer.
#4. Clear The Clutter And Personal Items…
Potential buyers can see the shape and layout of your house more clearly when there is no clutter. Move any large, bulky furniture into storage to make rooms appear larger. Clean off the kitchen counters, organize your closets, and remove your knick-knack collections along with other memorabilia. Buyers can easily see themselves living in a house if it's neat and tidy.
#5. Make Your Décor Neutral
Paint the bright red statement wall a cool beige. Place some green plants around the house. Bring in fresh, colorful flowers. These small touches will make buyers feel at home and comfortable, which means they are more likely to make an offer. My home staging page contains a room by room guide to help you make your home the one buyers will fall in love with.
#6. Get A Thorough, Professional Cleaning
There's nothing like a blank slate, and after a professional cleaning service spends a few hours in your home, that's just what you'll have. Buyers will love the fresh, clean smell and the lack of dust. Make sure all carpets are thoroughly vacuumed, wood and tile floors are scrubbed, and baseboards, lighting fixtures, and shelving are all completely cleaned.
Additionally, pay attention to smells – no one wants to tour a home that smells like old food, pets, or is plain musty. Open all the windows to air the place out if you must, and simmer some cinnamon or bake some cookies to make the entire house smell like home.
#7. Lots Of Light
Want to make your home seem more warm and inviting? The key is natural light. Open all the blinds, turn on all the lights, and make sure there aren't any dark corners or dim areas that would ruin the effect. Go through the entire house and replace any burnt out bulbs. If practical, upgrade your lighting to energy efficient bulbs with matching color temperatures. In most cases, you'll want to go for the brightest bulbs you can find to really light up your home.
#8. Give Each Room A Purpose
Empty rooms don't help buyers visualize themselves living in your home. Buyers want to see how rooms can be utilized, so help them along! Set up the empty bedroom as an office. Place a comfy chair, table, and footstool in the dark corner and turn it into a reading nook. If the home is vacant or if you don't have extra furniture, consider hiring a staging company that can rent you the necessary pieces while your home is on the market.
#9. Don't Forget About Curb Appeal!
Remember, the outside of your house is the first look that buyers get. Make it memorable by trimming bushes and shrubbery, planting flowers, and fixing any peeling paint or loose shutters. Keep your grass mowed and walkways edged while your home is on the market. Pressure washing can transform the exterior of your home, driveways and walkways, so make the small investment and watch your home shine!
With a little bit of work, you can make your house into the kind of home people will want to buy. Good luck with
selling your home
!