Hartsfield-Jackson International - The World's Busiest Airport
Posted by Metro Atlanta Home Group on Wednesday, May 20, 2015 at 7:30 AM
By Metro Atlanta Home Group / May 20, 2015
Comment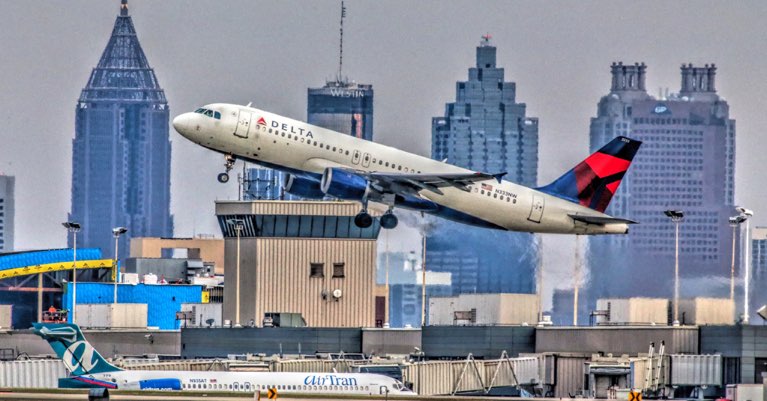 History Of The Atlanta Airport
April of 1925 saw the first rumblings of an Atlanta airport. Originally an abandoned racetrack, the 287 acres soon became a working airport and was named Candler Field, after the old owner's family and Coca-Cola founder Asa Candler.
During its formative years, Hartsfield-Jackson was visited by Charles Lindbergh and his Spirit of St. Louis, saw Delta Air Lines' first flight, and in 1948, more than 1 million travelers passed through its doors.
Becoming The Busiest Airport In The World
In 1957, Hartsfield-Jackson became the busiest airport in the country; 2 million travelers passed through that year. Also that year, between 12pm and 2pm each day, Atlanta's airport became the busiest in the world. In 1971, William B. Hartsfield died and the airport was officially renamed to William B. Hartsfield Atlanta Airport.
Several months later, however, international flights began and the name was changed again to William B. Hartsfield Atlanta International Airport. In 1999, Hartsfield-Jackson officially becomes the World's Busiest Airport after seeing 73.5 million travelers in 1998.
Expansion & Growth
Throughout the late 70s and 80s, construction was a constant occurrence, whether on terminals or fields, parking lots or towers. The number of yearly travelers was growing exponentially, and the airport struggled to keep up. June of 1988 saw MARTA's line extended into the airport itself, making travel easier for Atlanta's citizens.
In 1996, the Atrium was completed as part of the Hartsfield Improvement Program, the goal of which was to make Hartsfield an easier-to-navigate and more welcoming airport. In the 2000s, Hartsfield-Jackson saw many improvements and changes. A fifth runway was planned in 2001, a large part of the 10-year improvement plan and the largest public works project in Georgia history. The runway opened in 2006.
Achievements & Name Changes
In 2003, the name was once again changed to honor late Atlanta Mayor Maynard H. Jackson, and 2007 saw Hartsfield-Jackson voted Best Large US Airport, Most Efficient Airport in the World, and Best Airport Director. In 2009, Hartsfield-Jackson was named Airport of the Year and received an Award of Excellence for Efficiency.
With dozens of restaurants, lounges, and occasional live music, Hartsfield-Jackson Atlanta International Airport is held to a high standard and will always be an exciting and efficient airport to travel through.
Do you work at the airport or regularly travel for business or pleasure? Are you looking for a home within close proximity to Hartsfield-Jackson International Airport? Contact me today to start searching Atlanta homes for sale that provide easy access to the airport.