The Benefits Of Hiring A REALTOR®
Posted by Metro Atlanta Home Group on Monday, March 24, 2014 at 7:30 AM
By Metro Atlanta Home Group / March 24, 2014
2 Comments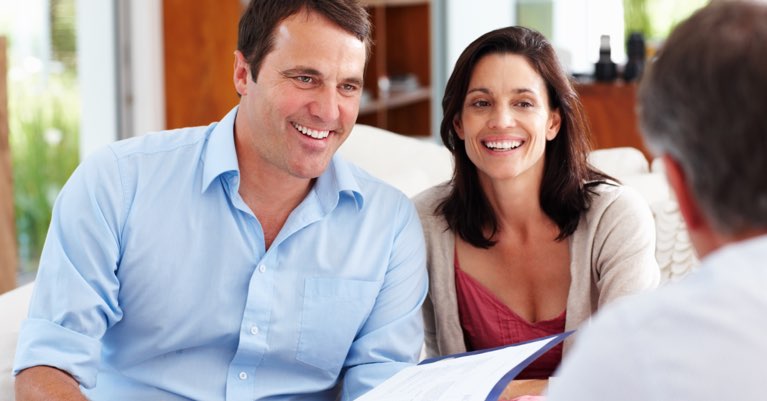 Why Work With A REALTOR®?
It's a fact: buying or selling a home is one of the largest and most expensive transactions you'll ever make. Some people attempt it without the help of a REALTOR®; of course, that's their choice. But let's think for a minute. Not only is the process expensive, but there are also legal contracts involved, as well as a laundry list of miscellaneous items that must be completed during the buying and selling process.
Would you enter a legal case without a lawyer? Would you attempt to treat cancer without a doctor? Repair your car without a qualified mechanic? Of course not. Because this particular transaction is too important to leave to chance.
A REALTOR® Knows The Buying & Selling Process Inside & Out
The benefits of using a REALTOR® are numerous and run the gamut, from filling out the required paperwork to shopping for a home to adequately pricing your home itself. To begin with, both the home buying and home selling processes are time consuming and complicated. Reality shows don't come close to accurately portraying all the time and effort required.
Documents and contracts, marketing, offers, pending checklists, inspections, repairs, amendments – real estate is a whole new world, and it's always better to have someone at the helm who knows what they're doing. After all, the process of buying and selling is something done by a REALTOR® on a daily basis. That's their job, and employing an agent will make a world of difference in both your experience and your stress levels.
Keeping Up With Rules & Regulations
Additionally, the rules, regulations, and laws are constantly changing in the world of real estate. What you might read about in the paper today a REALTOR® would have heard about last month. It's always better to have someone on your side who knows the ins and outs of the business, especially one as ever-changing as real estate.
An experienced REALTOR® can help you properly navigate the home sale process and steer you clear of potential problems. From disclosures and fair housing laws to financing and contracts, having a seasoned real estate professional on your side will give you peace of mind throughout the process.
A Network Already In Place
Another perk to using a REALTOR® is the contacts that the agent brings with them. Need a lender? Odds are the REALTOR® has a working relationship with one. Need a contractor to do repairs? Ask your real estate professional. And hiring someone whose work has been proven, time and time again, is always better than hiring a stranger whose history you don't know. A great REALTOR® also has the tools and resources needed to facilitate the real estate transaction, plus, they know how and when to use these tools to maximize the benefit to their clients.


Benefits For Sellers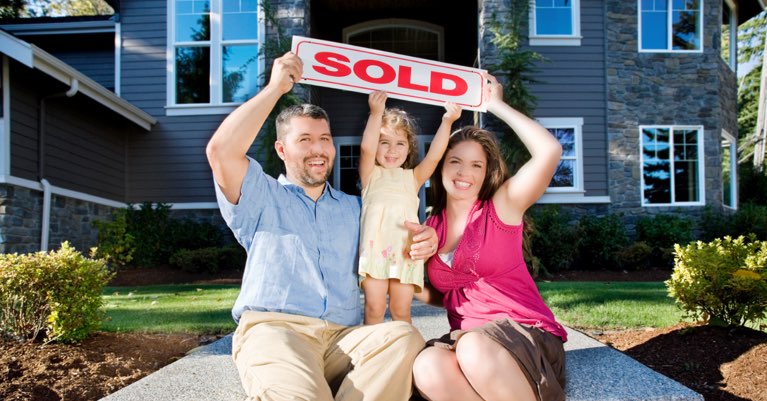 Selling your house is an intense process. Seeing the paperwork that needs to be signed before even putting a sign in the front yard can be daunting. Luckily, if you hire a REALTOR®, they can guide you through the process, allowing your home to be listed sooner and your anxiety level to drop. But how exactly does a REALTOR® make the processes easier?
Determining Your Home's Value
For starters, a REALTOR® can help you determine a realistic price for your house. A typical homeowner is too emotionally invested in a property to have a subjective view of a property and determine a fair market value. This usually results in a much higher opinion of the value, resulting in an overpriced property that won't sell.
REALTORS® study neighborhood trends, homes that have already sold in your neighborhood, and other market trends to create a Comparative Market Analysis. This ensures your home gets priced properly in order to sell quickly and for the most amount of money, instead of sitting on the market for long periods of time. Studies have shown that those who use a REALTOR® statistically get more money for their home versus ones who go it alone.
Advanced Marketing Plan
Secondly, once your house is listed, how do people know it's for sale? If you're using a REALTOR®, they already have a marketing plan in place. Not only do they enter your listed house into the MLS and dozens of other real estate websites, but they also have access to marketing tools that you, as a member of the general public, don't have access to. Brochures, websites, eblasts – all of these are tools that REALTORS® use to get your house seen.
Most REALTORS® have an extensive database in their possession, as well, and when your house goes live they pick up their phone and call everyone on that list, alerting them that a house has just been listed!
Showing Your Property
Additionally, REALTORS® often opt to host open houses and caravans, the latter of which brings other real estate agents into your home to preview and, hopefully, suggest to their clients. If you hire a REALTOR®, they take care of this entire process and you don't have to lift a finger.
Furthermore, REALTORS® field calls about your property, ensuring that you don't have to talk to a hundred strangers asking questions you might not know the answer to. Additionally, if a potential buyer wishes to see your house, your REALTOR® takes control and meets the person at your house and gives them a tour. Your contact with strangers is extremely limited – your REALTOR® is in control.
Negotiating The Sale
Once you receive an offer, there is still work to be done. Luckily, if you've hired a REALTOR®, they know this process like the back of their hand. From negotiations to contracts, inspections to closing, they can guide you every step of the way and make the process extremely simple. Enabling your real estate agent to speak on your behalf also reduces the stress of negotiating because they can handle the critical comments about your home that can offend sellers and often derail an otherwise good deal. And if something unexpected arises, your REALTOR® has it handled.


Benefits For Buyers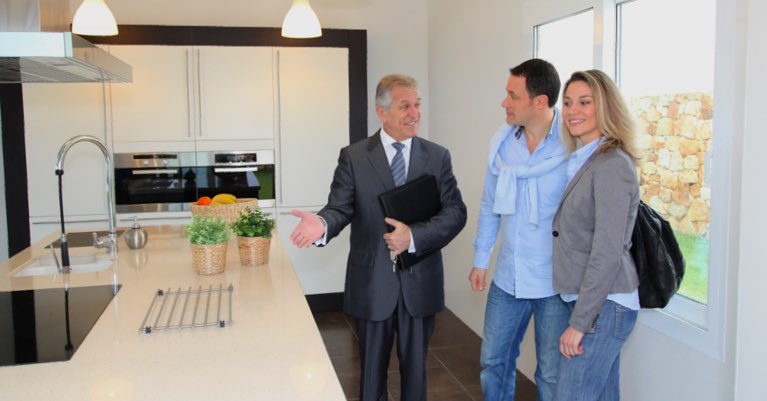 Once the decision has been made to purchase a house, then what? Should you begin calling available homes and visit them? What if you really like it, should you put in an offer? How exactly does one submit an offer? What are my financing options? If you've hired a REALTOR®, then these aren't questions you'll have to worry about. A REALTOR® knows the buying process because they've done it a hundred times.
Property Search Tools
A REALTOR® has direct access to listings that are on the market and under contract. Popular real estate websites have a tendency to have unreliable listing information. Why waste time looking for houses that are no longer available? Additionally, REALTORS® will have access to houses that aren't actively listed yet, whether through contacts or other acquaintances in the real estate industry. Save time, money and headache by putting the search process in the hands of an expert.
Knowledge Of The Local Market
A REALTOR® knows the neighborhoods. They know the trends. They know if your dream home is overpriced and what amount is an appropriate number to offer. If you're moving to a new city, they can direct you towards the amenities, schools, or architecture that you're looking for. If you're considering an older house or a fixer upper, a REALTOR® has the needed knowledge to let you know if the house is a good buy, if the construction materials are of good quality, or if you should let it go.
A Guide Through The Process
Finally, when it's time to submit an offer, a REALTOR® can guide you through the process, explain the terminology, and show you where to sign. They know exactly what's supposed to happen and when, from the inspection to the closing, and they can negotiate terms so that they turn out in your favor. You will feel much more comfortable knowing there is someone who has gone through this same complicated process many times looking out for you every step of the way.
According to the National Association of REALTOR® (NAR), 89% of buyers and 88% of sellers used a real estate agent in their transaction. Appropriate representation during the biggest transaction of your life is invaluable and can make the experience smooth and easy instead of confusing and stressful. Don't hesitate – if you're thinking of selling your house or buying a home, contact a REALTOR® today.