Dwellr App Review & Demo (Video)
Posted by Metro Atlanta Home Group on Saturday, December 6, 2014 at 11:49 AM
By Metro Atlanta Home Group / December 6, 2014
Comment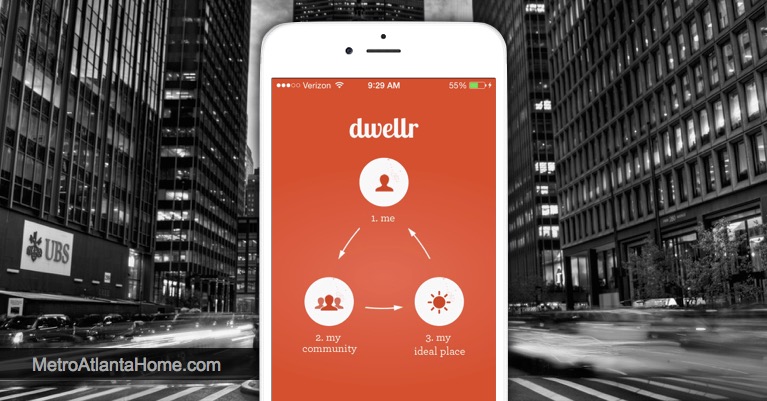 Need Help Determining Where To Live?
In the big scheme of things, living in the right location can have a huge impact on your quality of life. So the question is, where should YOU live? Things like jobs & salary, social groups, potential life partners and living conditions will likely determine how happy you are in the place you call home. Identifying these key factors upfront could help make your next move a successful one. So, if you're not happy with where you're currently living, the Dwellr app from the US Census Bureau may be able to help.
Using Dwellr To Determine Your Ideal City
The app is free to download and it only takes a few minutes to set up your profile (see video below). Based on your answers to 11 qualifying questions, you'll be provided with up to 25 cities that match your lifestyle wants and needs. You can see basic information about each matching city and determine if it may fit your needs (on paper). Check out my video below for more information on setting up your account and how Dwellr works.
(Video) Setting Up Your Account & Viewing Matches

My Experience Using Dwellr
I would say my experience using the Dwellr app was less than great. First of all, the app kept freezing up when trying to search using my current location (GPS), so I had to terminate the app a few times and restart. When doing some research online I noticed I wasn't the only one this happened to and no updates have been made to the app in over seven months to correct it.
City Match Results & User Experience
I was also kind of disappointed that the app only provided results down to the city/town level, so you only get a broad sense of the areas you're looking at. The interactive map view of my top matching cities was also difficult to navigate and the city balloon markers were so big they cluttered the screen. The matching city list view looked nice and allowed me to sort by match rank, alphabetical order, or by distance (with GPS enabled for app) which was nice.
City Data Made Available Through The App
When selecting a city, the app provides census data for that location which correlates to your profile selections and preferences. The percentage of the population in the city that is of your selected age group, marital status, education level, commute type and occupation data are displayed.
The demographics of the selected location is also provided along with the total population and median home value, which obviously does not change based on your profile. Unfortunately, you can't dig deeper into this data without leaving the app, but a link to the Census website is provided, giving you direct access to the raw data tables through your internet browser.
Who Should Use Dwellr?
Ultimately, this app is going to be best for those people looking to move to another city. If you've already taken some of the online "where should I live?" quizzes and haven't had any luck, maybe Dwellr will point you in the right direction. I would suggest the app as a good resource for someone very early in the decision making process needing to brainstorm new potential areas to relocate, whether buying or renting. It could also be a great resource for domestically deployed military, real estate agents, teachers, and anyone looking to open or relocate a business in a new area.


More About The Dwellr App
According to the U.S. Census Bureau who created the app, Dwellr is available on Apple and Android mobile operating systems and tablets. The app was initially released in November 2013, so they've had some time to work out the initial bugs you would think. I tested the Apple version (release 1.3 updated on May 2, 2014) using my iPhone 5S. I looked for the iPad version in the App store, but they don't seem to have one, although the iPhone version of the app could be used on iPad.
Data Sources Powering The App
Dwellr makes use of community surveys and five year estimates gathered by the Census Bureau, so the information could be a few years old. The app presents this information in a way that is easier for most people to digest by showing relevant data based on the user's wants and needs. Once your profile has been created, you'll get recommendations of 25 ideal places to live based on your lifestyle. Additional data is available from the American Community Survey on the Census Bureau website and the American Fact-Finder Tool which is also available as a mobile app.


Searches For "Where To Live" Increase
In doing research on the app I came across some data from Google showing the U.S. search volume for the phrase "where to live". The images below show the Google search volume dating back to 2004 on a scale of 0 to 100 and the 15 cities where the search interest was highest.
It's apparent that search volume has continued to increase over the past 10 years with a peak occurring this year. I believe the improving economy has resulted in more job transfers and has also allowed people to relocate to more favorable locations that meet their lifestyle. It looks like demand for apps like Dwellr will continue to increase in the future.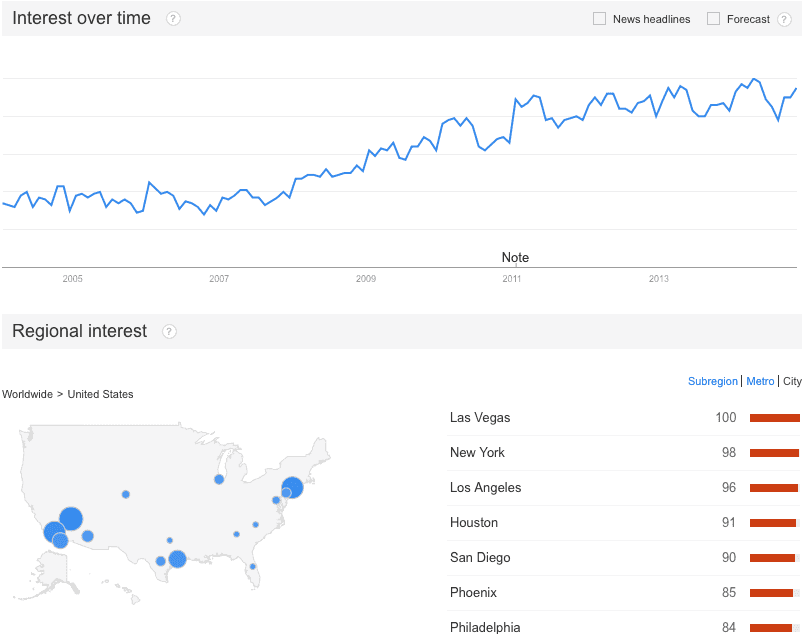 Overall Opinion Of Dwellr
After using the app for only 20 minutes or so, I felt I had explored everything it had to offer since most of the information in the app is static. Ultimately, there is not a whole lot you can do with the app once you've set up your profile and viewed the top places matching your preferred criteria, so this version of the app will probably be a one time use for most people. Personally, I'll keep it on my phone as an easy resource to check city data when needed, but won't be using it for much else.
Good Starting Point For Home Buyers
For home buyers looking to relocate to a new city this app should provide some options that may not have been considered previously, but once you've decided on a city, you'll need other resources to help determine which community/neighborhood will be a good fit since this app is limited to city level data.
Are you thinking about moving to Atlanta? If so, submit a request for a
buyer consultation
or contact me at
(404) 513-5987
to discuss your home buying needs.