How To Sell Your Home By Owner - Georgia FSBO Guide
Posted by Metro Atlanta Home Group on Wednesday, March 16, 2016 at 11:18 AM
By Metro Atlanta Home Group / March 16, 2016
2 Comments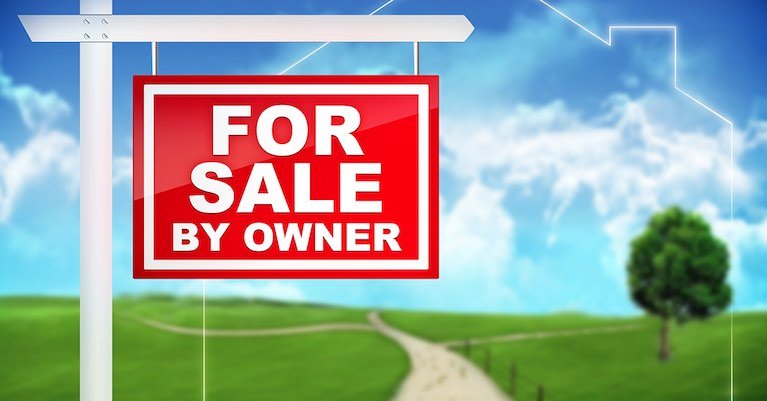 I know what you're thinking. Why would a real estate agent give homeowners (potential clients) advice on how to sell a house without a REALTOR®? Isn't it my job to convince them that selling with an agent will net them more money and a quicker sale? Shouldn't I be warning them of all the pitfalls of going it alone, and telling horror stories of for sale by owner (FSBO) transactions gone wrong? After all, how do I make money if homeowners are doing it themselves? Great questions, so let me explain.
There Will Always Be FSBO Sellers
Why? Well, some people just refuse to hire a real estate agent, and there's nothing that will convince them otherwise. In fact, the number of "by owner" sales have actually remained pretty constant over the years, hovering between 8% to 10% of all residential properties sold. In many cases, the buyer and seller know each other, so they just need someone to facilitate the transaction.
However, some homeowners want to avoid paying the commission (5% - 7% brokerage fee is common) most REALTORS® in Georgia charge to broker the deal. If they're successful selling by owner, they can save thousands of dollars in fees alone. But for some, it's not about the money. There are people who just don't want to work with a real estate agent… or maybe they're just the do-it-yourself type.
Whatever the case, I believe everyone should have access to the proper resources that will help them successfully sell their home. If they're not able to do it on their own, hopefully they'll remember me when they decide to hire a real estate agent. I won't cover all the pros and cons, but after reading through this entire for sale by owner guide, you should pick up on some of the benefits and drawbacks of representing yourself during the process.


Step 1 - Do Your Homework!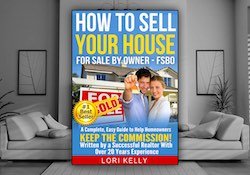 Once you've made the decision to sell your home yourself, you may be tempted to go ahead and place your for sale sign in the front yard. DON'T DO IT YET! Unless you're already quite familiar with the home selling process, know all the local customs & requirements, and have all your documentation in order, you should take time to thoroughly research what it takes to sell a home.
Reading a FSBO book, such as the one pictured here, is a great start. Books like these are packed with for sale by owner tips that will help you avoid common mistakes. Keep in mind, there probably isn't a book that specifically focuses on the selling process here in Georgia, so the hypothetical scenarios mentioned in your reading may not play out the same in real life. I'd suggest researching and reading topics from local real estate blogs to give you a feel for what to expect when selling your home in Metro Atlanta and surrounding areas.
There are also some excellent resources available online, many of which are free. YouTube literally has thousands of videos covering nearly every step of the selling process, with more being added every day. We've even put together some playlists of our own to get you started.
But before you do anything, it's important to understand what you must do to avoid:


Breaking fair housing rules when marketing your property or dealing with potential buyers.
Potential litigation stemming from your failure to make the proper disclosures.
Injury to a visitor that could have, or should have, been prevented.
Liability for misrepresentation of your home's material facts.
Cyber fraud, mortgage fraud, and other real estate related scams.
Contracts falling apart due to unqualified buyers or contingency stipulations.
Theft during showings and open houses.
Leaving money on the table by pricing your home too low.
Having your home sit on the market for an extended period (or indefinitely) by pricing it too high.

Step 2 - Find A Local Real Estate Attorney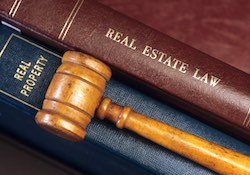 You may or may not need to consult an attorney during the sale of your home, it really just depends on the complexity of the transaction. If you're in a situation involving an estate sale, distressed property, multiple parcels, a boundary dispute, or if there will be multiple contingencies on the sale of your home, you'll probably need an attorney's help at some point.
There are practically hundreds of things that can go wrong during the course of a real estate transaction, some of which could cost you big money. With no agent or broker representing you, who will you turn to if things start to go south and you don't know what to do? An experienced attorney can review contract documents, advise you on the best course of action, and protect you from buyers who attempt to take advantage of your lack of knowledge.
Ready to find an attorney? We've put together a list of Atlanta's top real estate closing attorneys to help you out. Another great resource is the Atlanta Bar Association. They have a local number you can call to speak with a referral expert. They'll make recommendations to match you with the appropriate attorney for your needs. This is a great resource for finding a local lawyer that specializes in real estate sales, or any other area of law you need help with.


Step 3 - Obtain Listing Documents & Contract Forms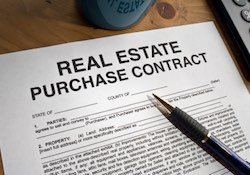 Before your home ever hits the market, you should obtain and complete (as necessary) the disclosures, exhibits, survey and contract documents that buyers will need to make an offer. If you're willing to work with an agent who brings you a buyer (they represent the buyer), they'll probably have access to all the required forms, but don't count on it. If an unrepresented buyer seeks to purchase your property, you'll most likely need your own copies of all the contract paperwork anyway.
Take the time to review each form and familiarize yourself with the wording. Get to know what your contractual obligations will be, as well as those of your buyer. Make plenty of copies so each visitor to your home can take one, if needed. Ideally, your attorney will provide all the forms you plan to use, or at least review the ones you're using to ensure your interests are protected.
There are various websites that sell complete real estate forms packages (state specific). You'll have to do some research to find a legit vendor offering legal forms that are prepared by an actual attorney. I've seen some "copy and paste" jobs created by non-attorneys that could cause major issues during a transaction. The Georgia Association of REALTORS® (GAR) produces the most comprehensive and up-to-date set of forms for our state. GAR currently has over 100 forms available to REALTOR® members, which goes to show how many use cases there can be.
Note: If you're thinking about "borrowing" a copy of GAR's forms (current or past versions) to use during the sale of your home, you should reconsider. Unless you're paying their annual licensing fee for access, GAR makes it very clear that, unauthorized use of their copyrighted forms is prohibited. They encourage illegal use to be reported, and they may take legal action against you.


Step 4 - Add Value With Upgrades & Renovations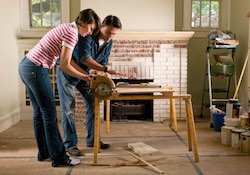 Before you start cleaning and organizing, you may want to consider making some upgrades to your house. Deciding which projects to tackle can be tricky, so you may want to research current trends before you jump into anything. Remodeling magazines's cost vs value report is a great place to start. While not all renovations will allow you to recoup 100% of your investment, many provide a solid return on the time and money you put into them.
Things like replacing the roof, HVAC or deck could prevent a contract from falling through after an inspection, while simultaneously adding to the value of your home. Finishing a basement, adding a bathroom or remodeling a kitchen could increase marketability and greatly broaden the appeal of your home to potential buyers. You should evaluate other houses in the neighborhood to see what features your property might be lacking; and thoroughly vet contractors before you hire them.
Just make sure not to over-improve your home; as this could price you out of the neighborhood. In a low-inventory seller's market, many buyers are willing to pay a premium for a home that has already been beautifully renovated and is move-in ready, especially when everything else they see is the same crap that has been sitting on the market for months.
Does your home need major updates, but you lack the money needed to make it happen? If so, check out a company called Curbio. They offer pre-sale home renovations designed to help properties sell faster, and for more money. Their project coordinators understand the tastes and desires of today's buyers, and they have all the resources in place to get your project completed quickly & painlessly. The best part. They have no upfront costs… You don't pay them until your home sells. It's a win-win!


Step 5 - Stage Your Home & Make Repairs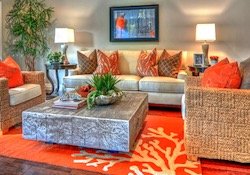 Proper staging techniques can really transform the look of a home and highlight the most appealing features of a living space. This can help generate a higher purchase price with fewer days on market. In order to determine whether your home needs a full makeover, or just a little freshening up, take a step back and look at it from the lens of a perspective buyer.
Ask yourself. Is the home clean and does it smell good? Does the house appear to be well maintained, or is it obvious that general maintenance items have been neglected? When is the last time you cleaned the gutters and pressure washed the driveway? Could the interior/exterior use a fresh coat of paint? Does the deck need to be repaired and re-stained? Are the rooms overflowing with furniture and clutter, or does the house feel empty and cold?
Remember, your home has only one chance to make a great first impression, so don't squander the opportunity! If you need some tips on how to increase your home's appeal, visit our staging your home to sell page. Then, for even more ideas on what you can do to update nearly every room in your house, download our staging inspiration guide. From farmhouse chic to the most modern look, you'll discover multiple creative ideas for staging your home… All brought to you by the design experts at Better Homes and Gardens.
Don't forget about your home's condition. Buyers notice when a property is unkempt and in need of routine maintenance. Sometimes it's the little things that can make the biggest difference! If you know you've got issues that need to be addressed, just take care of them. Especially when it comes to simple fixes that are inexpensive and simple to complete. Set aside a day or two on the weekend; or hire a handyman and let him tackle your list of necessary repairs.
No sure where to start? Don't worry, we've put together a list of essential repairs to make before listing your home for sale. These are some of the most common issues we see with homes; many of which end up on the inspection report and eventually need to be addressed anyway.


Step 6 - Get Your Signs, Supplies & Marketing Materials Ready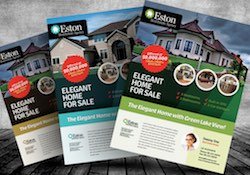 Start off by taking some quality photos of your home, and consider shooting a video if you really want to make an impression! Most new cell phones have photo/video capabilities that should be sufficient for entry level homes. However, once you get into higher price points, you'll be competing with listings that have professional photos; and buyers that expect a more refined look. You'll want your home to stand out online, so find a top local photographer who specializes in shooting real estate listings.
Many real estate photography companies also offer additional services, such as: day to dusk conversion, floor plans, image enhancement, item removal, virtual staging/renovations and more. They can also create 3D home tours with specialized cameras/software such as Matterport. A high quality Matterport tour will give buyers the ability to view your home in 3D, while also providing measurements, annotations and a dollhouse view of the entire interior of your house. This is a great way to enhance your listing online and generate buzz, especially when promoting it on social media!
If your neighborhood has amenities (swim, tennis, Etc.) or popular attractions nearby, don't forget to include those. If you've got a large lot, or if your home's exterior features are a big selling point, you should also consider including drone photos/video. Similar to 3D tours, drone photos & video give viewers a unique perspective of the property. We see a noticeable uptick in views for listings that include drone footage, so it's definitely worth the investment.
Use your photos to create flyers for drive-by buyers. Microsoft Word and Apple's Keynote have built-in templates you can use, but you can find much more attractive options online. I suggest having them printed on the thickest glossy paper your local printer has available. Otherwise, they'll quickly droop over in your flyer box. In addition to printing, you can also use the PDF version of these flyers for email blasts to local agents and potential buyers.
Go ahead and print out some sign-in sheets for visitors, along with copies of surveys, service agreements, comparable properties and a list of upgrades & renovations that have been completed. Pick up some for sale by owner yard signs & directional signs at your local hardware store, or order some custom FSBO signs online. Now is also a good time to purchase a combination lockbox and have spare keys made, unless you plan to be present for all showings.


Step 7 - Determine Your List Price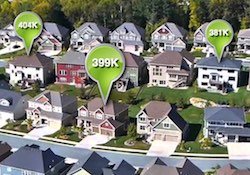 You've probably heard it before; that the price will be the biggest determining factor of whether your home sells, and how quickly it happens. The ability to accurately price a home often takes experience and extensive knowledge of the local housing market. Unless you own a home in a cookie-cutter neighborhood with lots of recent sales, pinning down an accurate list price can be a challenge. Not to mention the natural bias you'll have as the owner, which typically leads to overvaluing the property.
We have some excellent resources on our home value estimator page that you can use to get multiple estimates of what your house is worth. We're happy to provide you with a full property analysis, at no cost. The reports we provide you contain up to seven unique valuations, local housing trends, comparable sales, local buyer activity and more. These value estimates come from some of the top housing data tools used by agents, mortgage bankers and countless other companies in the real estate industry.
In most cases, the automated valuation of your home will vary by up to 20%, so we don't recommend relying too heavily on any one source. As agents, we use these automated tools as a reference guide, but the majority of our analysis is focused on comparing similar listings that have recently sold. Unlike algorithms, we're able to take into consideration much more than just the property attributes you'd see on paper. There are many other intangibles that will impact what a home's value is on the open market at any given time.
Keep in mind, many buyers will expect to get a great deal on the purchase of your home since they know you're not paying a commission to an agent, so be well prepared to defend your asking price. If you've properly priced your home and armed yourself with the proper sales data, you'll have a much better chance of securing a contract at or near your list price.


Step 8 - Put Your Home On The Market & Start Advertising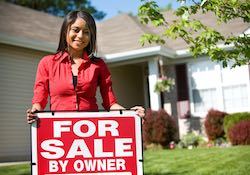 Maximizing the online exposure of your property is critical as a for sale by owner. Since the internet is where most agents/buyers start their search, you'll want to have a strong presence. The effectiveness of your advertising will directly impact the number of buyers who come to see your home in person. If your home's not listed on the multiple listing service (where most people are searching), how will it be found?
There are a handful of websites that buyers (and agents) routinely search to find for sale by owner listings. Make sure your property can be found on some of the more prominent ones, such as: www.forsalebyowner.com, www.fsbo.com, www.byowner.com, and www.4salebyowner.com. When your home is listed on these sites, you'll greatly improve your chances of finding a buyer who is specifically looking to buy a FSBO property. These buyers are often "do-it-yourselfers", as well. Therefore, this will give you a higher likelihood of finding an unrepresented buyer… Which means no brokerage fees!
Don't just focus your efforts online, you'll want to use all the tools at your disposal. Make sure to include: email marketing, social media, yard signs, promotional flyers, websites, postcard mailers, social groups, bulletin boards, and anywhere else you think potential buyers might be looking. Just remember to adhere to fair housing regulations. FSBO sellers are not exempt, so you must follow all fair housing laws. Failing to do so could cost you big time.
If you do want to have your home marketed on the MLS, there are typically brokers in every market who offer low commission, or flat-fee listings. Some offer listing packages starting at only a couple hundred dollars. If you're planning on offering a commission to the agent who brings you a buyer anyway, it makes sense to hire a discount broker to get you on the listing service. With a discount broker, you'll get access to many of the tools and services you'll need (like the MLS), while still being able to save money on the listing-side commission.


Step 9 - Show Your Home To Potential Buyers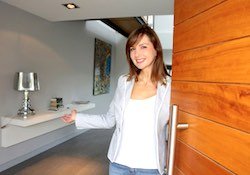 Hopefully your marketing pays off and you've got calls, texts and emails from potential buyers coming in like crazy. Before you let the showings begin, remove or lock up any valuables, such as jewelry, small electronics and money.
Regardless of how you decide to conduct showings, always place your safety first. Letting strangers into your home can be a risky proposition, so take precaution when setting up showings.
If an agent makes an appointment to show your home, you can look them up in the statewide database to verify their license and brokerage. Get a copy of everyone's ID who plans to enter your home, and never let in visitors who show up unannounced. Having each visitor sign in will allow you to follow up with them after the showing to get feedback and urge them to submit an offer.
Hold An Open House
When selling your home by owner, scheduling and coordinating showing appointments can be a challenge. Luckily, one of the most effective ways to get tons of buyers into your home without having to arrange showings individually, is to hold an open house. The first weekend after your property hits the market is a definite, either Saturday afternoon, Sunday afternoon, or both! You should put out plenty of your FSBO open house directional signs on street corners throughout the neighborhood leading up to the event.
Attaching balloons to the signs on the day of the event is a great way to draw extra attention to your open house. Whether or not you decide to serve snacks and refreshments is up to you, but it sure doesn't hurt. Fresh baked cookies? Uh, yeah, who is going to turn that down? Whatever it takes to give potential buyers a warm feeling in their stomach, even if it is just the cookies.
Additional Resources:
10 Safety Tips For Home Sellers
Must Do (And Do Nots) Of Showing Your Home


Step 10 - Review & Negotiate Offers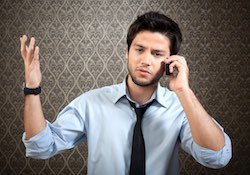 If you've done everything right up to this point, it's possible you'll be receiving an offer, or even better, multiple offers. Remember to take all terms of the offer into consideration, and don't get offended if the buyer throws a lowball number at you. If you've done your homework and know all the comparable sales like the back of your hand, you'll be able to defend your asking price.
Negotiating the sale of your own property can be tough, just try not to take criticisms of your home personally. If you can maintain a business-like approach during negotiations and leave emotions out of it, you're much more likely to have success with finalizing a contract on your home.
Additional Resources:
Getting What You Want In Home Sale Negotiations
Contingency Clauses In Home Purchase Contracts
How To Handle Lowball Offers


Step 11 - Inspections & Repair Requests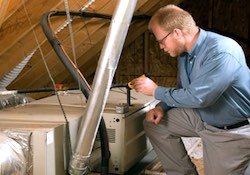 Once you've secured a buyer and have a binding agreement, the due-diligence period begins (if one was negotiated by the buyer). During this time, the buyer may schedule multiple inspections of your home, including a: general property inspection, termite inspection, lead based paint test, mold testing, survey, Radon testing and more.
Once all the testing has been completed, the buyer may request repairs be made, based on the results of the inspections. You should get a chance to review the inspection reports along with the requested repairs. You'll need to negotiate with the buyer on which repairs will be made, and which ones won't. Just remember, if you can't come to an agreement, the buyer could walk away from the deal all together.?
Additional Resources:
5 Reasons To Get A Pre-Listing Inspection [Video]


Step 12 - Appraisal & Financing Contingencies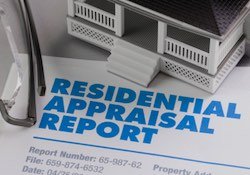 If the buyer is paying cash for your home and there are no contingencies, go ahead and go to step 13. Otherwise, if you're dealing with a buyer that is seeking traditional financing, you'll most likely be dealing with a property appraisal and financing contingencies.
The appraisal is designed to protect the buyer's lender (or eventual mortgage holder) by ensuring the property has sufficient value in the event of a default. All you really need to worry about is whether your home's appraised value meets or exceeds the contract price. In addition, the lender will be evaluating the buyer's ability to qualify for financing during this time.
If the lender determines the buyer cannot qualify for the loan during the financing contingency period, the buyer may have grounds for terminating the contract, and may be able to walk away without any repercussions, such as losing their earnest money. You should keep in close contact with the buyer's lender during this time, and make sure the appraiser has everything they need for a favorable appraisal.
Additional Resources:
4 Smart Moves To Challenge A Home Appraisal


Step 13 - Make Negotiated Repairs & Prepare To Close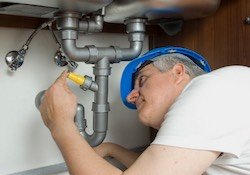 If you agreed to make any repairs during due diligence, you'll need to have those completed prior to closing. If you need to hire contractors to do the work, it's best to schedule them well in advance. This will help you avoid running into any last minute issues, something that could delay the closing.
Getting started early on the repairs may also allow you to get multiple quotes from contractors and select the most affordable company to work with. You may hold off on scheduling the work to be completed until after all the contingency periods have passed, just in case the deal falls through. Also, remember to keep invoices from any contractors you hire to do the work.
The buyer will probably want to see them before closing, just to prove all the work was done and paid in full. You'll also want to contact all utility providers and terminate the service, or have it switched over into the buyer's name as of the closing date.
Additional Resources:
Top 10 Home Closing Checklist Tips For Sellers


Step 14 - Attend The Closing & Move Out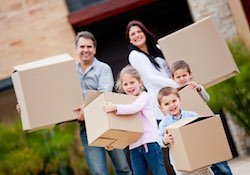 Once everything has been completed and you've been given the clear to close by the attorney, it's time to finalize the deal. Closings in Georgia are performed by a real estate attorney. At the closing is where the buyer pays the seller for the property, and the seller transfers title to the property over to the new owner. Luckily for you, the seller's job at closing is much easier than the buyer's.
Just remember to bring photo ID, any documentation requested by the closing attorney or lender, and all keys to the property (unless you've negotiated to remain in the property temporarily). Most closings take less than an hour when everything goes right. When moving out, be careful not to damage anything, and remember to leave any personal property that was negotiated in the contract (IE: washer, dryer, refrigerator, window treatments, etc.).
Additional Resources:
Sound Like Too Much For You To Handle? We Can Help!