Investors vs First-Time Homebuyers In Today's Market
Posted by Metro Atlanta Home Group on Monday, January 11, 2016 at 8:30 AM
By Metro Atlanta Home Group / January 11, 2016
Comment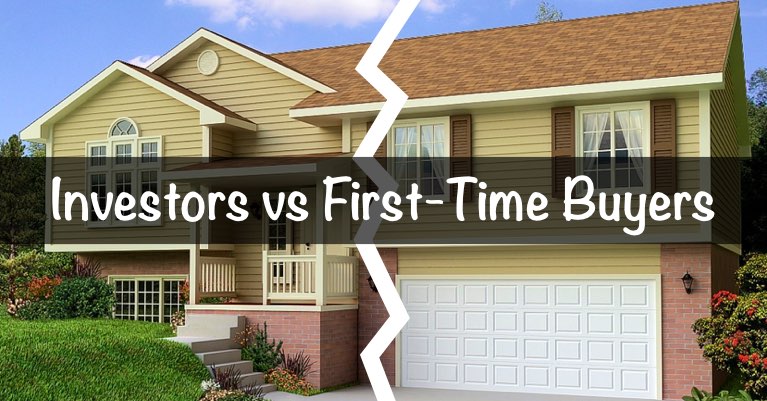 Each year since 2003, the National Association of REALTORS® has organized a report entitled The Investment and Vacation Home Buyers Report, based on a survey of those who bought a residential property including a primary residence, investment home, or vacation retreat. The 2015 results are in, and there are several surprising facts.


National Trends In 2015
2015 saw a substantial increase in competition between property investors and first-time homebuyers. According to the report, investors are beginning to search for smaller, more affordable properties in both urban and suburban areas, often outbidding first-time homebuyers. How?
Cash & Favorable Financing Terms
Investors normally have a higher income with more disposable cash flow, which means they are more willing to buy a home outright with cash instead of apply for a mortgage. This makes them more appealing to sellers because they can close quickly and there are less hurdles to jump through to get the sale closed.
Additionally, when investors do obtain a mortgage, investors are able to make a higher down payment, often in excess of the 20% norm, meaning their loan is more likely to get approved. Investors have a lower debt-to-income ratio as well as higher credit scores, making them the total package, as well. Most first-time homebuyers can't compete with qualifications like that.
More Investors = More Competition For Entry Level Homes
Most investors buy homes to use as rental properties, and with the traditionally low interest rates we've been seeing these past few years, rental properties offer, hands-down, the best ROI out of any option, real estate or otherwise. That investor's incentive, coupled with challenging mortgage and credit requirements for regular homebuyers, means competition is tougher than ever. As a result, the US reported a record number of renting households in 2015.


Continuing Challenges For First-Time Homebuyers
As Millennials grow older and the desire to settle down approaches, the demand for income and rental properties is slated to remain high. However, this creates another conundrum – a lack of supply. With more and more investors and first-time buyers alike entering the market, we're not seeing the supply of available homes increase. Looking into 2016, the trends are likely to remain the same and first-time homebuyers will have to keep investors in mind when it comes time to purchase.