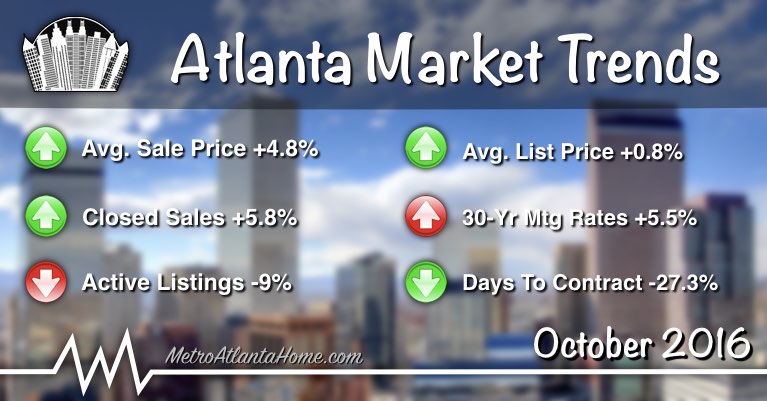 This month's newly redesigned market update report includes nearly all the essential housing market statistics I could get my hands on. In the article, I cover average sale prices, number of closed sales, active listing count, list prices, days on market and more. I've also included mortgage rates, distressed property sales and unemployment rates. Finally, I put together a brief housing market summary for each of my featured communities. Also, you'll find the information presented in the video is different from what's covered in the article, so make sure to watch it!
Atlanta Housing Market Tidbits
- Highest price home sold: $7,200,000
- Lowest price home sold: $10,500
- Most total days on market: 1,030
- Largest home sold: 14,755 sq/ft
- Total dollar volume sold: $1,231,351,939
- Average estimated home value: $169,600
- One-year price forecast: $178,400
Video Summary - Length: 06:25 - The median sale price in Metro Atlanta increased 7.7% year...