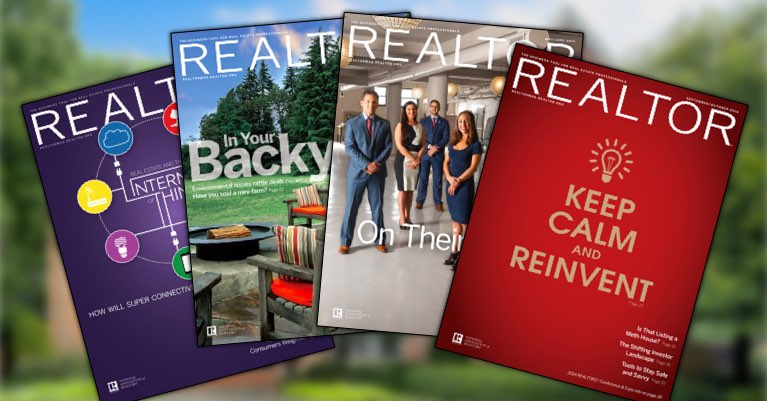 About Realtor Magazine
If you're a real estate professional, whether broker, agent, or builder, then Realtor Magazine is for you. Realtor Magazine is the official magazine of the National Association of REALTORS® and a convenient business aid for all those in the real estate world. Useful articles are featured every month, including real estate best practices, insight into trends, advice on navigating purchases, and strategies for advancing your business.
Articles are separated into different topics, making it easy to find what you're searching for. Whether you're interested in the latest updates on an historic court case, tips for staging a large house, or exactly how the increased interest rates will affect your business, Realtor Magazine has a well-researched, in depth article about it.
Print Editions
If you opt to subscribe to Realtor Magazine, you'll receive plenty of useful information in every edition. Normally, the print edition includes practical articles on selling, law, and management, profiles of successful real estate professionals, interesting summaries of court cases, real estate news, new products, and informative interviews with those on the forefront of the real estate world.
Online/Digital Editions
Like most magazines in the 21st century, there is an online edition of Realtor Magazine. Subscriptions include everything you would get in the print edition, plus exclusive articles and viewpoints, as well as a fully illustrated architecture guide, extensive sales and marketing columns, news from the technology world, and both daily and weekly industry...