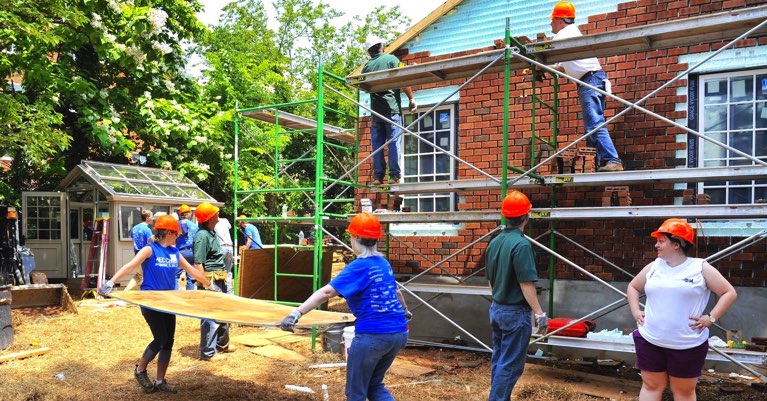 Helping Rebuild Low Income Areas
Just last month, Better Homes and Gardens Real Estate announced its philanthropic partnership with Rebuilding Together, a nationally recognized nonprofit that provides assistance for those unable to care for their homes, as well as communities and neighborhoods in need. The only agency that Rebuilding Together is partnering with, Better Homes and Gardens Real Estate plans to encourage their more than 10,000 real estate professionals to raise awareness in their individual communities for this amazing nonprofit.
How BHGRE Offices & Agents Can Help
There are several ways for Better Homes and Gardens Real Estate agents to participate, from sponsoring a build, hosting a fundraising event, donating on behalf of themselves or clients, and using marketing campaigns. Additionally, individual Better Homes and Garden Real Estate offices and teams can partner with a local Rebuilding Together chapter, combining forces to produce results.


About Rebuilding Together

Rebuilding Together was founded in 1973 in Midland, Texas. The community realized that several of their neighbors couldn't afford to maintain their homes, and so the community rallied around them, assisting with repairs,...