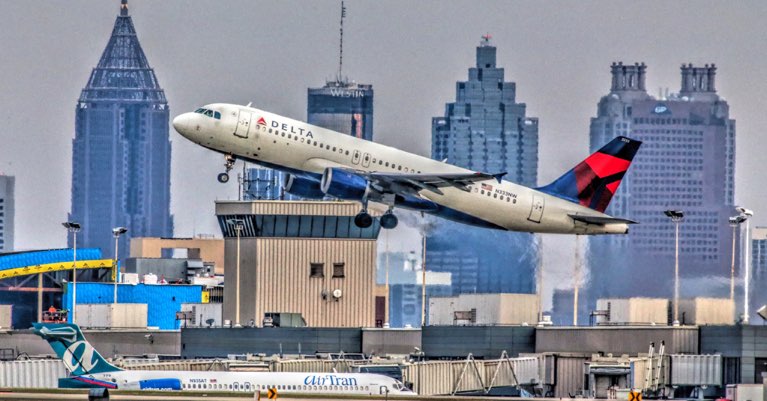 History Of The Atlanta Airport
April of 1925 saw the first rumblings of an Atlanta airport. Originally an abandoned racetrack, the 287 acres soon became a working airport and was named Candler Field, after the old owner's family and Coca-Cola founder Asa Candler.
During its formative years, Hartsfield-Jackson was visited by Charles Lindbergh and his Spirit of St. Louis, saw Delta Air Lines' first flight, and in 1948, more than 1 million travelers passed through its doors.
Becoming The Busiest Airport In The World
In 1957, Hartsfield-Jackson became the busiest airport in the country; 2 million travelers passed through that year. Also that year, between 12pm and 2pm each day, Atlanta's airport became the busiest in the world. In 1971, William B. Hartsfield died and the airport was officially renamed to William B. Hartsfield Atlanta Airport.
Several months later, however, international flights began and the name was changed again to William B. Hartsfield Atlanta International Airport. In 1999, Hartsfield-Jackson officially becomes the World's Busiest Airport after seeing 73.5 million travelers in 1998.
Expansion & Growth
Throughout the late 70s and 80s, construction was a constant occurrence, whether on terminals or fields, parking lots or towers. The number of yearly travelers was growing exponentially, and the airport struggled to keep up. June of 1988 saw MARTA's line extended into the airport itself, making travel easier for Atlanta's citizens.
In 1996, the Atrium was completed as part of the Hartsfield...