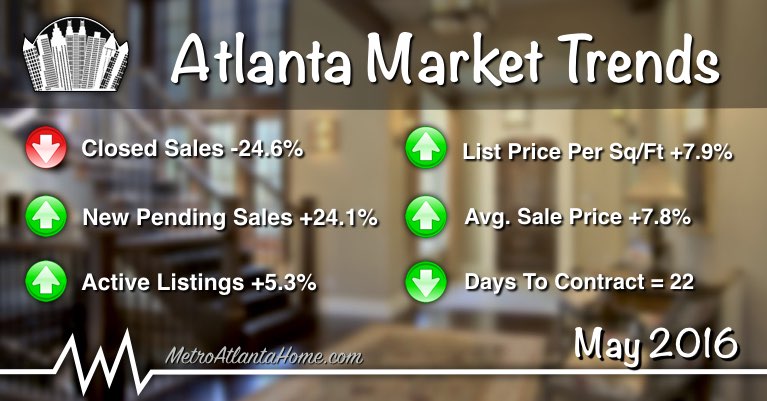 The big story this month has to be the massive drop in closed sales during the month of April. Not only was this uncharacteristic for this time of year, but definitely unexpected given the massive jump in pending sales the past three months. There is obviously something going on that is preventing all these under contract properties from making it to the closing table.
Other than closed sales being way down, all other market trends indicate we are in one of the strongest seller's markets we've seen in nearly a decade. However, I think this seller's market is so strong that, it's actually preventing homes from selling. In a blog post I wrote a couple weeks ago, I explain how bidding wars can actually hurt home sellers.


Market Update Video

Closed Transactions Down 24.6%
In a market where seemingly every property goes under contract in days, it's hard to believe that closed sales are down nearly 25% from where they were last year. We saw signs in March that closed sales were declining (down 3.6% YOY), but the huge...