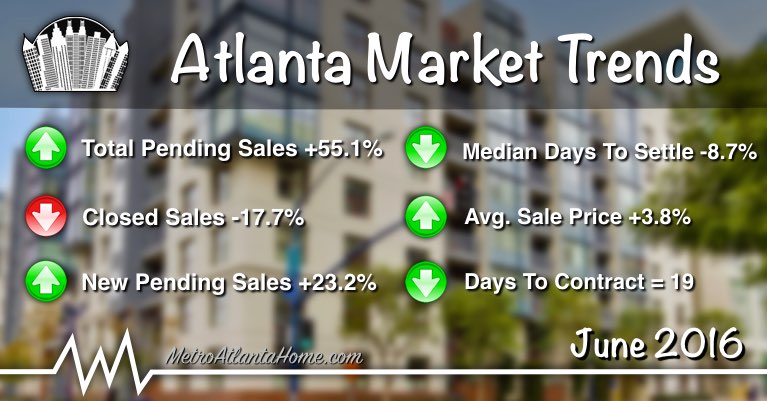 Despite skyrocketing pending sales, Atlanta home buyers continue to struggle finding available properties to buy. There's no shortage of properties under contract, but it's obvious that many of these pending sales are failing to close. Demand from buyers appears to have increased, but the availability of homes for sale has not. This imbalance has kept home prices on the rise, shrinking the affordability factor for many of today's buyers. Pressure from investors and the declining inventory of REO/distressed properties has left a void in the entry-level price range.
Properties are going under contract quicker than they have in years, yet the days to closing is only down slightly. Speaking with my lender partners, it's apparent that the current volume of real estate transactions has exceeded the capacity of many mortgage processing and underwriting departments. In addition to financing hurdles, multiple offer situations are still putting undue pressure on today's buyers.


Home Sales Remain Down
As it has the past couple months, the number of homes sold in Atlanta remains considerably lower than last year's numbers. At 6,109 sold listings, home sales in May 2016 were 17.7% lower than they were last year, even though they were up 17.3% compared to a month prior. Despite the red hot market and under contract signs everywhere, sales volume still does not reflect the flurry of activity.
Monthly Closed Transactions In Metro Atlanta

...