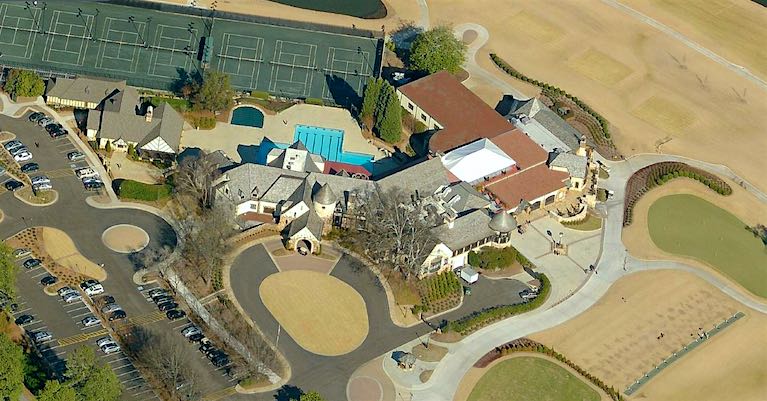 One of the focal points of historic Brookhaven is the Brookhaven Country Club. Part of the Capital City Country Club, it is one of the oldest private clubs in the south. The Capital City Country Club, with three locations, offers its members the finest in recreation, dining, and amenities, as well as the honor of being a selected member. The club itself was founded in 1883 just after the Civil War; the Brookhaven, GA location was instituted in 1911 and has since been included on the National Register of Historic Places.


Club Amenities
The Brookhaven Country Club has some of the finest amenities in the area, including the top destinations for golf and tennis. The club has been featured in many local publications and is widely known as one of the most prestigious private clubs in the Atlanta area. With a wide array of outstanding amenities, the Brookhaven Country Club truly offers something for everyone.
18 Hole Golf Course
The 18 hole par 72 golf course at the Brookhaven Country Club offers a newly renovated & redesigned layout with challenging features and amazing views of the city skyline. From the luxurious locker rooms and clubhouse to the perfectly manicured greens, this course offers an unparalleled experience for those lucky enough to play it.
Originally designed and constructed in 1911, this gorgeous private course offers top-notch year round play for club members. Measuring 6,597 yards from the longest tees, the course has a slope rating of 141 and a 72.4 USGA rating....