Popular Neighborhood Research Tools For Homebuyers
Posted by Metro Atlanta Home Group on Monday, July 11, 2016 at 8:00 AM
By Metro Atlanta Home Group / July 11, 2016
Comment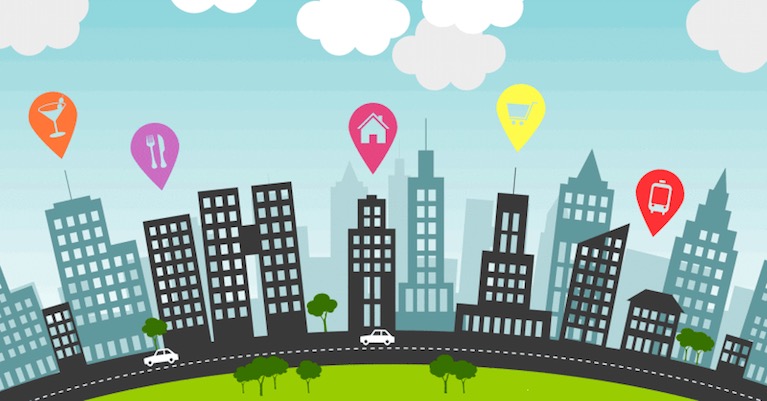 Whether you're moving across the city or across the country, researching your ideal location is a vital component that many homebuyers overlook. Imagine finding your dream home, but come move-in day you realize that your new home is 20 miles away from your favorite grocery store. Or think of bringing your family into a high crime area, or being an outdoorsy person whose new home is nowhere near any parks or trails.


Valuable Apps & Websites For Buyers
Buying a new home is far more than just four walls and a roof. The following websites are excellent resources, whether you're ensuring that your new neighborhood is in a top-rated school district or within walking distance to popular restaurants.
Arguably one of the most popular social website, Foursquare features user reviews of local restaurants, retail establishments, and other city-specific attractions. Many of these companies provide discounts when a potential customer checks into their location on the mobile app. Around 50 million people use Foursquare and its sister company, Swarm, each month, and platforms include desktop, mobile web, and mobile apps.
Street Advisor, literally, allows you to "discover and explore the best places to live." Users can search a specific place or browse different cities and neighborhoods, and with search options including type of people, price, place personality, and things to do, Street Advisor can tell you everything you'd possibly want to know about a neighborhood or city. An option for street reviews is available, as well, and ranks the best streets in any given city, according to their walkability, traffic, and aesthetics.
One of the most popular websites for city and neighborhood research is Livability, which offers users everything from ranked lists to informative articles to the ability to search by city or state. Each city page has plenty of information for the inquisitive buyer, including maps, population, real estate information, statistics, and rankings.
GreatSchools not only offers details on both public and private schools in any desired area but also resources for parents, including academic articles, learning disabilities, and reading lists. Schools are rated on a scale of 1 – 10; community ratings are included, as well. Information is included on each school's Arts & Music, Clubs, Sports, and World Language offerings. Comments are allowed, which prove very helpful as they provide a more personal side.
WalkScore.com
"Live Where You Love," WalkScore says. That's easy when using this website. You can search by apartment name, neighborhood, or city. An immense amount of information is available, including Walk Score, Transit Score, and Bike Score. If you're searching for a home that allows you to bike to work or if you prefer to take public transit wherever you go, WalkScore is an essential place to do your research.
City-Data is a profile of all the cities in the United States. No matter the question you might have, from crime statistics to the number of local festivals, chances are you'll be able to find the answer on this website. Users can search by city, school, neighborhood, assessments, restaurant, and more, including sex offenders, city guides, banks, and business opportunities. There is also a forum, which allows residents to post questions and participate in conversations about any topic under the sun.
BestPlaces strives to give users a complete profile of a city; statistics include population, median age, home prices, unemployment rate, commute time, cost of living, and more. If you're searching for a straightforward website to give you the necessary details of a new city, BestPlaces is the one.
If crime concerns you, then SpotCrime will help put your mind at ease. Search anything from arrests, arsons, assaults, burglaries, robberies, and shootings in any area of the United States. Begin by searching an address, and a map will appear with small icons detailing the kinds of crimes committed at or near that address.
There's so many options for the modern homebuyer – from Seattle to Tampa, Manhattan to Las Vegas, moving to a new city is already overwhelming. Take the time to do your research and you'll rest a little easier.