How Reality TV Shows Often Distort The Home Buying Process
Posted by Metro Atlanta Home Group on Thursday, April 28, 2016 at 8:30 AM
By Metro Atlanta Home Group / April 28, 2016
1 Comment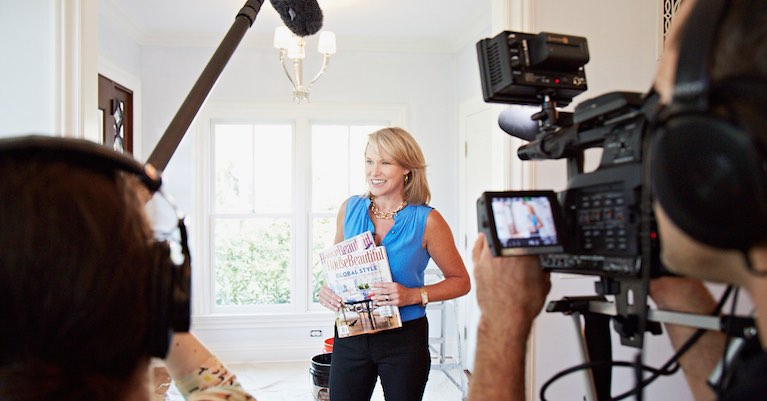 We've all seen them. You know, those "reality TV" shows on HGTV, detailing the journey of a first-time home buyer or an investor flipping a property. The most ubiquitous of these, however, is House Hunters. The show originally aired in 1999 and has since expanded to include House Hunters International, House Hunters: Where Are They Now, and House Hunters Renovation.
For years, these shows have often painted a less than accurate picture of the home buying process. Among the many represented falsehoods, there are a few things viewers should keep in mind when watching these shows:


Finding An Agent Shouldn't Be An Afterthought
In House Hunters, buyers seem to magically have a trusted REALTOR® in their back pocket – since the process of finding one is never broached. In reality, interviewing several agents for the job of helping you buy a house is a vital component of the home buying process. In fact, it is estimated that about 40% of home buyers begin their real estate search by looking at homes online, instead of securing a licensed REALTOR® to help them find a place.
Many buyers will spend months searching homes for sale on their own, before ever contacting an agent. Unfortunately, they're often times looking at properties that aren't even for sale, giving them a false sense of the market.


Properly Searching Homes For Sale Online
Most real estate agents set up online searches for their clients; providing up-to-date listings, fed directly from the local MLS. In fact, 89% of buyers and 93% of Millennials use websites to search for homes, before ever venturing into physical properties for sale. These tech savvy buyers have learned how to effectively use the internet for their home search, greatly reducing the time they waste visiting properties in person that aren't a good match.
Reality TV shows never include the internet side of home searching, despite it being a big part of the process. In all likelihood, a buyer will have seen the property that they're touring online before setting foot inside the front door.


Tour More Than Three Houses
Upon viewing an episode or ten of House Hunters, you'd assume that buying a house means looking at three homes and deciding between them. It does happen, but in most cases, buyers see an average of 12 homes (or more) before choosing one to buy.
It's one thing to decide that you want an open layout, hardwood floors, and a large master suite, but it's another thing entirely when you visit different neighborhoods and walk through homes of different styles, ages, and conditions. In real life, people need time to make one of the biggest financial decisions they'll ever make. On television, they've only got 30 minutes, minus the commercials!


Unrealistic Time Frames & Remodeling Budgets
You see the walk-through with ballpark quotes, shopping for finishes, the crew of 20 people getting to work, and then the beautiful finished product! To their credit (even if it's only for dramatic effect), they usually have to tackle the home's hidden defect, something that causes the project to go over budget and threatens their deadline to get things finished.
In real life, the major remodeling projects are more costly, time consuming and stressful than they appear to be on TV. Knocking down walls, gutting bathrooms and kitchens, and complete landscaping of a yard is no small project. Not to mention, if you're trying to live in the home while this stuff is going on, your life will be one big inconvenience after another!


You Don't Always Get The House
It's fascinating how the buyers on these reality shows submit their offer and always get one of the three houses they looked at, even in a seller's market! It almost makes you wonder if the buyer has already purchased the home when the show is being taped? Nah, couldn't be. ;)
In real life, buyers deal with multiple offer situations, bad inspections, financing hurdles and an array of other issues that can derail the purchase of a home. Before starting your home search, prepare yourself mentally and financially to buy a home, and remember, the entire process doesn't happen overnight.
At the end of the day, just remember, these reality shows are made for television. The situations can be scripted and things probably aren't what they appear to be. Despite the challenges along the way, things turn out great in the end and usually things happen the way they are scrip… I mean supposed to.
I enjoy watching many of these shows, and do learn things from time to time. However, when buying a home in the real world, make sure to follow the advice of a professional real estate agent, and you'll be just fine.