Student Loan Debt: A Hurdle For Many First-Time Buyers
Posted by Metro Atlanta Home Group on Wednesday, August 17, 2016 at 8:00 AM
By Metro Atlanta Home Group / August 17, 2016
Comment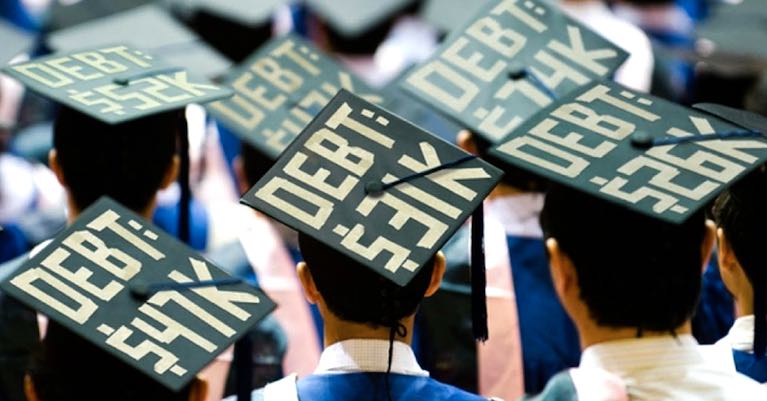 It's the American Dream – graduate from college, get a job, get married, and buy a house. What the dream doesn't take into account, however, is the increasing amount of student loan debt that many young graduates are faced with. How does this kind of large loan affect first-time homebuyers that are necessary in the real estate world?
Most recently, first-time homebuyers have composed a smaller percentage of the housing market in recent years; the National Association of Realtors (NAR) counted first-time homebuyers as only 1-in-3 of properties sold in the United States. In fact, many potential homebuyers aren't even entertaining the thought of buying, because of near-impossible debt.
In addition, recent changes to underwriting guidelines have made it even more challenging for those with student loan debt to obtain a mortgage. However, despite these disheartening statistics, student loan debt doesn't mean home ownership is out of the question.


Favorable Financing & Down Payments Options
For starters, mortgage rates are at an all-time low, and that's not changing anytime soon. Furthermore, there are a number of programs and loans available for first-time homebuyers; most require a very low down payment and some require none at all.
Let's start at the beginning. Mortgages are approved because of three main things: a down payment amount, a credit score, and income. Student loans affect a person's debt to income ratio (DTI), which makes many believe that they simply can't afford both student loan payments and a house payment. Generally, a DTI must be 43% or less to get approved for a mortgage; most financial advisors prefer 33%.
For instance, let's say your monthly income is $5,000 and your debts, including credit cards, car payment, and student loans, come to $2,000. Your DTI would be 40%, well within the required percentage for buying a home. A higher DTI means a larger mortgage while a lower DTI calls for a smaller mortgage amount, therefore a smaller home or perhaps a condo or townhome instead of a single-family home.
There are numerous options for the nervous first-timer, however.
Firstly, call up your student loan providers. They should be perfectly willing to negotiate your monthly payment, resulting in an increase of money in your pocket for house payments. Inquire about a graduated repayment plan, which balances your payments with your income level. Also, loan consolidation is a definite option; instead of paying five different loans of varying amounts and interest rates, all of your student loans can be rolled into one large amount with one interest rate, making repayment much easier. Another option is lengthening your loan term, which will lower your monthly payments.
Once you make adjustments on your monthly loan payments, it's time to shop for a mortgage. An FHA loan requires a small, 3.5% down payment; the Fannie Mae HomeReady Mortgage requires a 3% down payment. If you have both military experience and student loans, there are VA loans that require no down payment at all.
The key is research – your very own American Dream is well within your means, if you only take the time to know your options.