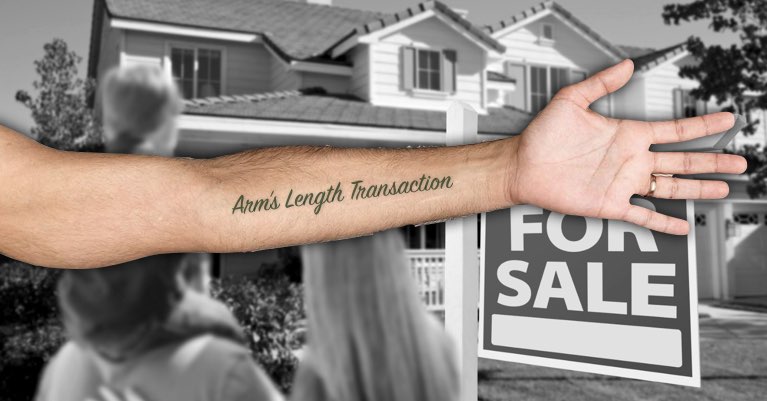 If you're not familiar with the term, you may be wondering what an arm's length has to do with the sale of a home? Well, this is the United States, and we do use feet to measure distance, so… Maybe the arms sounded like logical choice when the phrase was first coined; who knows?
I'm not sure where the term originated, but it's become a means of describing how close (relationship, not distance) the parties of a transaction are to each other. These days, whether or not the sale of residential property is an arm's length transaction must be disclosed, and it may even impact the terms of the sale. It may also be referred to as arm's length negotiation, depending on who you're talking to.


Definition Of An Arm's Length Transaction
When it comes to buying and selling real estate, an arm's length transaction is one where the parties involved in the contract have no relationship to each other that would otherwise influence their decisions during the purchase/sale of a property. A "relationship" can include: family members by blood, family by marriage, business associates, beneficiaries, or even parties that share a common business interest with each other.
In an arm's length transaction, all parties are considered to have equivalent bargaining positions, a clear mind, and equal knowledge of the property being sold. Without the presence of a pre-existing relationship or undue duress, it's determined that buyers and sellers will act in their own best interest. This also means, pressure or coercion...