Things To Do In Atlanta - May 2015
Posted by Metro Atlanta Home Group on Thursday, May 7, 2015 at 1:30 PM
By Metro Atlanta Home Group / May 7, 2015
Comment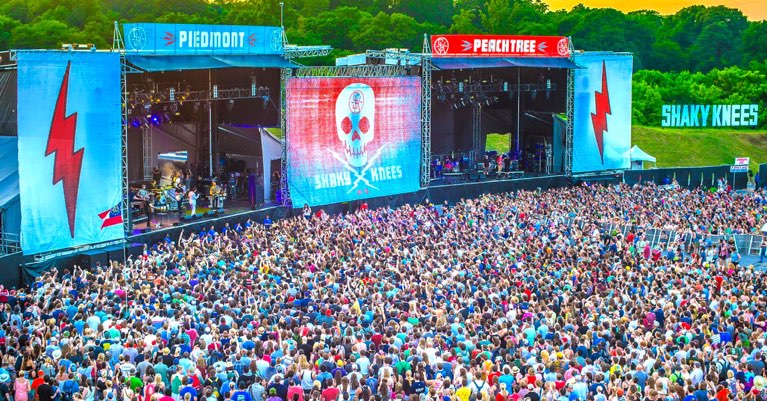 Top Events In Atlanta - May 2015
April showers are long over, and the month of May has arrived, and with it festivals, concerts, and other outdoor activities that allow you to take advantage of Atlanta's beautiful spring weather. What follows is only a sampling of the many events that are taking place around this beautiful city in the month of May.
The Georgia Renaissance Festival (Weekends In May)
Back for its 30th year, The Georgia Renaissance Festival is a favorite pastime. With traditional Renaissance food, an artist's market, games, rides, and dozens of live performances, the festival has made itself a can't-miss tradition. Each weekend is themed, so a good time is guaranteed, no matter the day you visit. The Georgia Renaissance Festival is an experience that shouldn't be missed.


Taste of Alpharetta (May 7th)
For the past 25 years, the Taste of Alpharetta has introduced festival goers to new foods and restaurants. With over 60 restaurants participating, you're sure to find a new favorite or two. The ambience is worth going for, as well, with historic downtown Alpharetta the backdrop; enjoy demonstrations, games, cooking competitions, and live music as well.


Pick'n in Grant Park (May 8th-9th)
Spend a weekend listening to live music and plenty of BBQ – what else could you ask for? Pick'n in Grant Park, organized by the Grant Park Conservancy, is in its inaugural year and brings together Atlanta's best BBQ makers to compete for top title. While waiting for the winners to be announced, take the family to the Kid Zone, complete with live performers, storytellers, bounce houses and slides, and arts & crafts.
For more grown-up fun, go shopping at the Street Market and find yourself something unique from one of the 20+ participating vendors. Don't forget to eat, too, with BBQ, appetizers, and specialty drinks from local restaurants.


Sweet Auburn Springfest (May 8th - 10th)
Sweet Auburn Springfest prides itself on being one of the largest outdoor festivals in the southeast. For 31 years now, residents and visitors alike have been gathering to enjoy live music, shopping, and food, especially the International Food Court. Along with traditional festival faire is the Sweet Auburn Walking Tour, in which visitors can learn about the historic neighborhood of Sweet Auburn.


Shaky Knees & Shaky Boots Music Festival (May 8-10 & 16-17)
If you're a music fan, you'll not want to miss the Shaky Knees and Shaky Boots music festivals. Shaky Knees, taking place in Old Fourth Ward's Central Park, is for rock, folk, and everything in between. Shaky Boots, taking place a week later in Kennesaw, is strictly for country music fans. Tickets are still available for both concerts, so get ready to spend some quality time listening to all of your favorite musicians.


Taste of Brookhaven (May 9th)
We've all seen how the city of Brookhaven has grown in the past few years, and May marks the first annual Taste of Brookhaven, taking place in the popular Town Brookhaven on May 9th from 3PM - 9PM. With many local restaurants participating, you're sure to find yourself having a delicious time. Hang around and see the cooking demonstrations and have some wine or beer, as well. As an added benefit, a portion of the proceeds will go to benefit Angels Among Us Pet Rescue. So spend some time sampling delicious foods while supporting an excellent organization – you won't regret it.


Chastain Park Spring Arts Festival (May 9th - 10th)
If you find yourself in Sandy Springs, the Chastain Park Arts Festival awaits you. In its 6th year, the arts festival features more than 180 artists, along with live music, food, and food trucks. The beauty of Chastain Park will serve as a perfect backdrop, so make sure to attend.


Decatur Lantern Parade (May 15th)
Is there a better way to spend a spring evening than by participating in the Decatur Lantern Parade? Once the sun goes down, the lanterns are lit, and participants are led by a marching band as they walk through Decatur starting at 8PM. Bring your own handmade lantern from home, or come to the lantern-making workshop for materials and assistance, not to mention a lesson on making lantern hats! The atmosphere is magical, and you won't want to miss this unique parade.


Marietta Greek Festival (May 15th - 17th)
Everybody loves a good Greek Festival, and the Marietta Greek Festival is no exception. Sample authentic Greek dishes from an expansive menu, shop for Greek jewelry, linens, candles, books, and more at the marketplace, and enjoy live performances of traditional Greek dancing and other shows.


Pawfest (May 16th)
Celebrate your favorite pet at PAWfest 2015, taking place in Lilburn on May 16th from 10AM - 4PM. Start the day with a pack hike, then enjoy vendors, food, entertainment, dog training demos, live music, a silent auction, and much more! Bring your pup and enjoy a great day filled with dog-friendly activities.


Historic Grant Park Tour of Homes (May 16th - 17th)
For more than 41 years, Grant Park has held the Annual Tour of Homes: 165 Years of Architectural History in a Few Hours. Enjoy Meet the Contractor tours, a home history workshop, up close and personal views of trends and renovations, and much more. Spend a few days getting an inside view that you otherwise would never get. It's educational and fun!


Atlanta Jazz Festival (May 22nd - 24th)
There are Atlantans who set their watches by the Atlanta Jazz Fest. Not only are jazz legends invited to play, but they share the stage with up and comers, creating a unique mix of music that can't be found elsewhere. The festival is well-known as one of the country's largest free jazz festivals, and Piedmont Park is alive with music for these two days in mid-May. It's definitely an event to plan on attending.


Brew at the Zoo (May 23rd)
If you want to visit Zoo Atlanta during Memorial Day weekend, consider Brew at the Zoo. A favorite annual event, Brew at the Zoo is for adults only and features wine, beer, games, and live music, not to mention all of the amazing animals housed at Zoo Atlanta.


Atlanta Food and Wine Festival (May 28th - 31st)
For four days at the end of May, the Atlanta Food and Wine Festival makes midtown Atlanta a culinary destination. The festival features not only Atlanta food and drink, but also talent from around the southeast, as well as a few "adopted southern" participants, as well. Events will include demonstrations, seminars, discussions, tasting tents with food from all over the world, and much more.
Tickets are available at different levels; there are different "experiences" for each ticket level. Don't miss this special event; if you're a foodie, or just love to try new things, the Atlanta Food and Wine Festival is for you.