Tips For Choosing The Best Offer For Your Home
Posted by Metro Atlanta Home Group on Monday, October 5, 2015 at 8:00 AM
By Metro Atlanta Home Group / October 5, 2015
Comment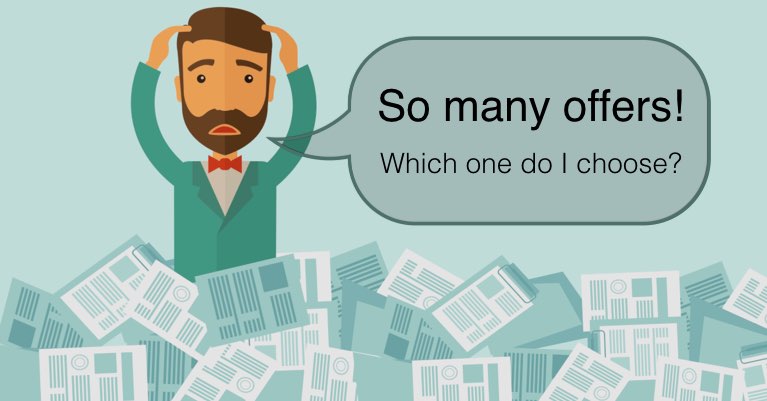 Winning In A Multiple Offer Situation
Congratulations! After all of your hard work, your house has finally received an offer. In a hot real estate market such as Atlanta, there's a real possibility that you might receive multiple offers. In that case, there are a few things that you should keep in mind when choosing the best offer for your home.
Rely On The Knowledge & Experience Of Your REALTOR®
Luckily, you have an experienced real estate agent on your side to help navigate a multiple offer situation. However, you should still have a general understanding of how the process works. In multiple offer situations, your agent may advise you to pick one offer to begin negotiating, or, call for a highest and best period where a deadline is given to all buyers to submit their highest and best offer. When it comes time to negotiate an individual offer, you essentially have three options: accept, reject, or make a counter offer.
Mentally Prepare For Offers In Advance
Before you ever receive the first offer, you should have your limits and baselines in mind. Determine in advance what is most important to you when selling your home. If price is number one, then be prepared to be flexible on your closing date or the length of your due diligence. If you absolutely must be closed by a certain time, then perhaps you could be flexible when it comes to price or terms. Setting your limits ahead of time will make it easier to agree to a strong offer or reject a low offer and move on.
Keep All Factors In Mind
Yes, price is the number one factor most sellers focus on. But remember, there are numerous other things to keep in mind, such as earnest money amount, closing costs, contingency periods, financing terms and items included in the sale. In the end, choosing the offer that has fewer contingencies and stronger financing may be worth a lower sales price if the transaction closes on time and with minimal issues.
Make Sure The Buyer Is Financially Qualified
It's best to accept an offer from a buyer who is pre-qualified and has funding in place. That way, the deal won't fall through because of the buyer's inability to obtain the appropriate loan. Pre-approved buyers should include a letter from their lender with the initial offer; this shows the amount that the bank is lending to the buyer. An all-cash buyer is ideal, as well, but it is important to make sure the buyer has the funds available to purchase your home. With cash offers, consider requiring recent bank statements or an official statement from the bank.
Look At The Earnest Money
Earnest money is, essentially, a good-faith deposit on your home to show the buyer is serious about going through with the deal. A small amount of earnest money? The buyer might not be as serious as you'd like and could simply walk away from the deal. As the seller, the more earnest money you can get, the better. Keep in mind, the earnest money may be refundable to the buyer, even if they don't go through with the purchase.
For example, if the buyer is legitimately unable to qualify for financing, or, if they decide to back out of the deal during a due-diligence (buyer option) period. However, you may be able to negotiate a non-refundable deposit if the buyer really wants your home, so try and get a non-refundable deposit if the buyer will agree to it.
Determine The Best Closing Date
The best closing date varies from person to person. Some sellers are on a strict deadline and need to be settled into their new home in a short period of time. Others require a rent-back agreement, where the sellers stay in the home as renters after the home is already sold. Most sellers try to avoid moving twice after selling their home, so make sure the closing date presented in the offer works for you and your timeline.
Getting an offer on your property is only the first step, but if you keep all these factors in mind the process should be smooth and financially rewarding.