Top Atlanta Real Estate Developers
Posted by Metro Atlanta Home Group on Monday, January 19, 2015 at 8:00 AM
By Metro Atlanta Home Group / January 19, 2015
Comment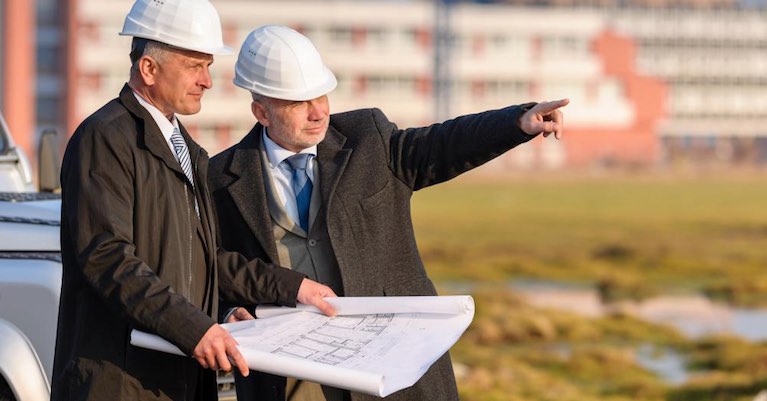 Development Companies Serving Metro Atlanta
The top Atlanta real estate developers mentioned in today's article are responsible for creating some of the city's most recognizable developments, such as: Atlantic Station, Lindbergh City Center, the new Braves stadium mixed-use project, countless office/business parks and more.
Taking massive projects like these from an idea to a completed project requires a strong team that can manage all aspects of the development process. Because of its complexity, real estate development requires vision, knowledge, experience, capital, a great team, and sometimes, a little luck. Continue reading to learn more about the top real estate developers in Atlanta.
With more than 50 years of experience, Carter prides itself on creating value and results for its partners. One of the top real estate investment groups in Atlanta, Carter has invested more than $875 million in assets since 2005. Not only that, Carter co-sponsors two REITs with a focus on single tenant, net leased properties.
Their investment strategy includes a mix of private equity, institutional equity, and bank financing, a winning combination in the real estate world. With options to invest, develop, or seek advice, Carter will remain at the forefront of Atlanta real estate for years to come.
Carter has no specific focus, but instead builds mixed-use, multi-family, office, and student housing developments from California to New York. With locations in 12 cities, as well as a headquarters in Atlanta, Carter is a well-known name across the United States.
Additionally, Carter is dedicated to each community that they call home and make philanthropy a part of office culture and daily life. They have both volunteered with and given more than half a million dollars to more than 170 causes, including Make-a-Wish Foundation and Atlanta Public Schools.


Since 1980, Holder Properties has set the industry standard, leaving the competition behind. A full-service real estate developer, Holder Properties specializes in land acquisition, financing, project development, construction, leasing, and property management.
Since its founding, Holder Properties has developed more than 11 million square feet of space, more than $2 billion, including upscale student housing, office buildings, corporate headquarters, data centers, call centers, and other special use developments around the country.
Holder Properties has made a name for itself because of the thoughtful way it does business. When developing office parks, Holder immerses itself in the company culture of its clients, temporarily joining their internal teams to best represent their goals as well as stay on a particular schedule and budget. The same is done with residential developments. Holder Properties strives to plan a community that will benefit both the resident and the surrounding community.


One of the most ubiquitous names in Atlanta real estate development, Fuqua Development specializes in urban, mixed-use developments. Established in 2012, Fuqua Development strives to enhance neighborhoods and communities that are transitioning.
Both the company and founder have received numerous awards for their work in metro Atlanta and other transitioning, urban areas in the South. With community, business, and client support, Fuqua Development will continue to improve Atlanta's landscape, one community at a time.
Fuqua prides themselves on not only building large developments, but also building communities. "These complex projects present major technical and business challenges, but also offer an opportunity to accomplish in-town, commercially successful developments that contribute to the success, revitalization, and quality of life of the surrounding neighborhoods."
In addition to a solid reputation in the real estate development world, Fuqua Development also has a strong relationship with retailers, who trust and invest in the Fuqua vision and support their plans.


One of the leading real estate developers in the industrial park world, Rooker is a full-service development, design, and construction firm with an emphasis in manufacturing, warehousing, and distribution.
Rooker attributes its success to maintaining positive partnerships with state and local development authorities as well as their financial partnerships that help construction and development easier for their clients. A reliable company for more than 40 years, Rooker keeps its customer base by building relationships based on trust and knowledge.
Rooker works tirelessly for Federal and State agencies, providing services they can't find elsewhere, including property searches to moving in tenant agencies. Rooker has a deep knowledge of traditional government processes that make developing and building easy and simple; with strict attention to detail when it comes to security requirements, LEED construction practices, Energy Star design and other agency specifications, Rooker is the go-to for government agencies around the country.


TPA Group was founded by two Atlanta real estate firms; the merger gave TPA clients more than 135 combined years of experience. It's no wonder TPA Group is one of the most respected real estate development firms in the city of Atlanta.
A private real estate group, TPA focuses on investment, acquisitions, and development. TPA also focuses on construction management and master-planned park environments, striving to improve and compliment the surrounding community for a long time to come.
TPA operates a realty group, as well, called TPA Realty Services. Formed in 1971 by a group of Georgia Tech graduates, TPA Realty Services plans and develops office and business parks throughout metro Atlanta. Resource Real Estate Partners is under the TPA umbrella, as well, specializing in investment properties since 1998.


After forming in 2009, Crown Holdings Group has dominated the Atlanta real estate market. With five subsidiaries, Crown Holdings Group grew during the recession by purchasing residential lots and partially built homes and townhomes. This led to partnerships with other developers and Crown Holdings continues to grow through the last days of the 00s and throughout the 10s.
Crown Holdings works with investors to provide acquisition, improvement, management, and growth to their real estate holdings. By only purchasing properties that will certainly retain and return value, Crown Holdings has a large portfolio of investment-worthy developments and properties.


The Jacoby Group has risen to the forefront of the Atlanta real estate development scene since its founding in 1975 because of its dedication to environmentally friendly design. With a focus on real estate, energy, biotechnology, media, and education, The Jacoby Group prides itself on being and providing more than the typical real estate developer by striving for environmental stewardship while enhancing quality of life.
The Jacoby Group's projects include mixed-use developments, geocommunities, and greenspace preservation. They also have ventures in healthcare research, environmental and alternative waste-to-energy technology, and educational tools.


With over 3 million square feet of space and 30 retail properties, Halpern Enterprises is one of the leading retail developers in Atlanta. Each property is owned and managed by Halpern Enterprises, who keeps an eye on both long-term and short-term views. Because of their progressive views, they keep their retail locations occupied above industry standard.
Halpern Enterprises has been in business for over 50 years, and during that time has developed long-term relationships with lenders, contractors, real estate brokers, and community leaders. Stability is key with Halpern Enterprises, which is why they're at the forefront of retail management and will continue to be so.


Daniel Corporation was founded in 1964 as a development and investment side of Daniel Construction Company. Since its founding, Daniel Corporation has specialized in commercial and residential real estate. A full-service firm, Daniel Corporation offers office, multifamily, master-planned residential, resort, golf, urban mixed-use, retail, hospitality, medical, and senior living properties.
Not only that, Daniel Corporation is an expert in investment strategies and creating quality assets, as well as asset management. With a long history and respected culture, the Daniel Corporation will remain one of the leading read estate development firms in the Southeast for many years to come.