Ultimate Home Search Strategy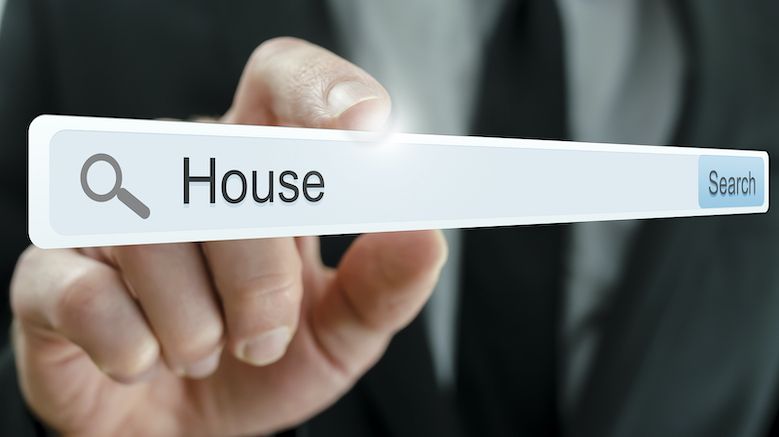 If you're like most people, you probably think that your favorite real estate websites and mobile apps give you access to every home that is available for sale. I bet you also assume that since new listings are updated every 15 minutes, you get to see all the new properties at the same time everyone else does. I hate to break it to you, but that's not the case! I don't care how many different websites or apps you use to search, as a non-agent, there are some listings you just won't see.
Haven't you ever wondered why some homes show up on the internet as "under contract" or "pending" the very same day they're listed for sale? You know, the really nice homes that seem to be a perfect fit for a buyer like you. In most cases, it's not because another person went to see the home immediately and made a strong offer, it's because a contract was already in place before the listing ever went live!


Recent Under Contract Listings By Total Days On Market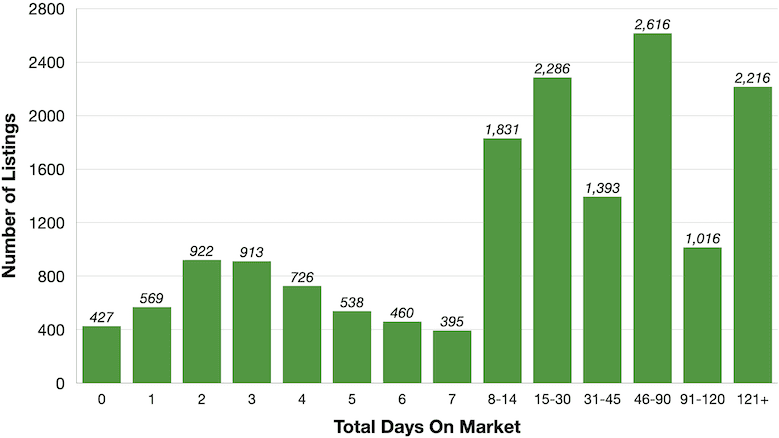 As you can see in the chart above, there were 427 listings that went under contract the same day they went active. Within 48 hours, 11.75% of them were already under contract. As a buyer, this means you have very little time to act on a lot of these homes!
Keep in mind, multiple offer situations resulting in a highest and best period (bidding war) typically last a couple days. Just your typical back and forth negotiations can take a day or two before the contract goes binding. Therefore, many of these listings probably had multiple offers the first day, but didn't officially go under contract until day two or three.
In such a competitive market, what can you do to beat out other buyers, especially when things are moving so quickly? Answer. Work with a real estate agent who effectively uses all the tools at their disposal to get you into properties before anyone else. This will give you a huge advantage, especially in a market where there is limited inventory. Knowing about an upcoming listing days in advance can be an absolute game changer.
I don't know about you, but I'd rather be the first buyer in line for the perfect home… Better yet, the only buyer!
If you've been searching listings online, you've probably seen at least a handful of homes that look good enough to buy. You're fairly certain that not all of them will sell before you get a shot at them. You plan to take a look at a few that you like and make a quick decision on the one you like best. Surely they'll accept your offer if it's reasonable, right? Maybe… maybe not!


I Like What I See, I'm Ready To Tour Some Homes!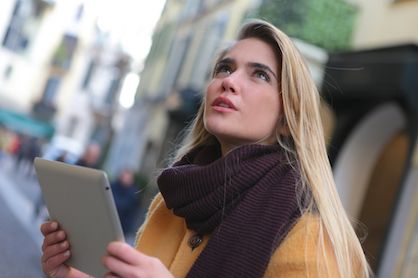 I know how it goes, most people just want to get out and look at houses. They're not worried about financing or finding the right agent to help them, they just want to see what's out there. They've been browsing online listings and researching popular communities for a while now, so it's finally time to go visit them in person.
They're ready to see all the gorgeous homes for sale that are located in the perfect neighborhoods; houses that have been been fully updated, are super clean & meticulously maintained, and fall well within their budget… Yeah, right! You may be watching too much HGTV. If that's what you're expecting, get ready for a reality check.
While they may look amazing online, in my experience, four out of five listings don't live up to the photos once you see them in real life. Getting out and seeing homes in person often results in disappointment for buyers. From Photoshopped grass to wide angle lenses, some agents use every tool at their disposal to make their listings look as good as they possibly can on the internet. It's all about generating the most buzz & interest in their listings.
Don't get me wrong, there are plenty of really nice homes that get offered for sale on the multiple listing service (MLS), but there's also a lot of really bad properties. Unfortunately, for most people looking to buy in a seller's market, all the best listings go under contract within days. Sometimes they even sell within hours of going live, and there may be multiple offers! I don't care if you're diligently searching for new listings, multiple times per day, you'll still miss out on the cream of the crop properties, nearly every time.
I could probably talk all day about home search strategy and the various techniques and tools that can be used to find the right home for a buyer. Most people think that technology leveled the playing field and reduced the need for agents once listings went online. Some have even predicted the end of REALTORS® with all the advancements in technology and the ability for consumers to easily search real estate on the internet. As of now, I think the opposite is true, but only if the agent is providing their client with a true advantage over the competition.
Technology has changed how we do business and list/search properties for sale, but this is still a relationship business. Only real estate agents who have mastered the tech tools & advanced home search strategies will be able to give their clients a clear advantage over the competition. However, buyers must also follow their agent's guidance to put themselves in the best position to find their ideal home faster, and get a better deal on it.
In this article, I'm going to break down the home search process to give you the blueprint for successfully finding a great home to buy. I'm going to show you how a really good buyer's agent gives their client a huge advantage in today's competitive housing market. I will briefly cover some of the advanced strategies we use to find off-market properties for our clients. I plan on doing some follow-up articles that explain how these off-market search strategies work in much more detail.


Trust The Process - Three Steps To Success
First, you need to understand that there are three basic steps for success when it comes to buying a home. After years of selling real estate, I've come to understand the importance of each part of the process. I truly believe that completing each step will save you time and money at the end of the day. When done right, this approach will give you the best shot at landing your dream home.

Market Research & Evaluation Of Housing Needs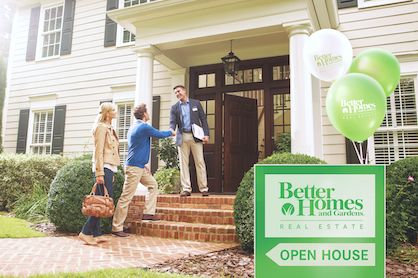 I've heard buyers say, "I'll know what I'm looking for when I see it". Those folks usually end up on a wild goose chase looking at anything and everything that hits the market, just waiting for "the right one". Most of the time they burn out after seeing 30-40 homes… Unless they just love looking at houses. I guess this approach is not an issue if you have plenty of time on your hands and nothing better to do!
However, most of our clients don't have time and energy to waste looking at properties that won't fit their lifestyle and needs. When they're ready to buy, they just want to see the homes that match what they're looking for. They know what they want, we know what they want, and we work together to locate that property, then put it under contract.
We need to start by laying the groundwork for our search. This is called, doing your homework.


Explore Potential Neighborhoods & Communities
If you're already very familiar with the local market and know exactly which areas/neighborhoods you want to live in, you can skip this section. On the other hand, if you're new to the area, or still exploring possibilities, you'll want to familiarize yourself with potential communities. This will help you and your agent with identifying areas of interest, and ruling out locations that are a definite no-go.
I recommend spending a couple weekends driving through neighborhoods where homes are selling around your potential price range. While you're there, go ahead and visit some open houses, shop at stores, research schools, dine at local restaurants and explore nearby parks & recreation. This will really help you get a feel for everyday life as a resident and what it would be like living there.
While you're doing this, ask yourself some important questions about the communities you visit: Do you feel safe? Will it be convenient for your work commute and other places you often need to go? What do/don't you like about the area? Does it have the amenities you're looking for? Can you see yourself living there?


Establish Exactly What You're Looking For
News flash. If you don't know what you're looking for in a home, then your real estate agent definitely won't know what to look for. That makes finding the perfect place for you to buy, nearly impossible. So, what's the best way to figure this out? I suggest reviewing the questions below and answering as many of them with as much detail as you can.
If there is more than one decision maker in the process, all home buyers should be in agreement, or at least know what you can compromise on. It's also good to identify and convey your reasons & goals for making a move. Your answers will create a "buyer profile" that you and your agent can use to target potential homes. It can also ensure that you and your agent are on the same page throughout the process. Go through the following questions and write down your responses:
Where would you like to live?
What is a comfortable budget? (mortgage calculator)
Do you prefer a certain style home?
Do you have a siding preference (stucco, brick, cement board, etc.)?
What about the age of the home. Prefer a resale, or something new?
How big of a lot would you like?
Is a back yard a necessity? Fenced? Wooded ok?
Are you ok with a sloped lot, or should it be flat?
How big of a home do you need (sq/ft)?
Minimum number of bedrooms and bathrooms needed?
Will you need additional storage space?
Do you like a certain floor plan or layout?
What community amenities appeal to you?
What area amenities are important (parks, shopping, dining, etc.)?
Do you want a neighborhood with an HOA?
Do you plan to run a business from home?
How much parking do you need? Garage(s)?
Are schools a factor? Will they be in the future?
Ok with the home being on septic instead of public sewer?
Will you consider making updates/renovations to the home?
Do you want a pool? Space for a pool in the future?
Do you prefer a home on a basement, slab or crawl space?
Do you anticipate ever using the home as a rental?

Find Recent Sales Matching Your Wants, Needs & Budget
Now that you know where you want to live and what your housing needs are, it's time to find a handful of recent sales to verify the existence of your perfect home. This is a great exercise to help determine whether you're being realistic, or not. If you can't find anything you like in your price range, you might need to re-evaluate your budget and/or needs. Try to find at least five recent sales (within past 6 months) that you absolutely love. These are homes that you wouldn't hesitate to write an offer on today… If they were still available.
For this exercise, I recommend using a resource that has sold property data, including all the recent listing photos. Websites and apps such as Zillow, Realtor.com, Redfin and the local MLS typically have this information. If you can find virtual / 3D tours and videos, that's even better. You should also use maps to visualize the neighborhood and get a true exterior view of the home (try Google street view). In some areas you can also see 3D satellite views or a bird's eye view, which should give you even better perspective.
Pay close attention to the sale price, the number of days on market, and where the property is located. You may even want to drive by some of these listings, especially if they look too good to be true. Sometimes the neighborhood is quite rough, or maybe the home's location puts it right next to something unappealing (power lines, busy road, commercial property, etc.). It's good to know whether the buyer just got a great price on an excellent home, or if the house isn't as nice as it appears online.


Get Finances In Order & Obtain Pre-Approval (If Needed)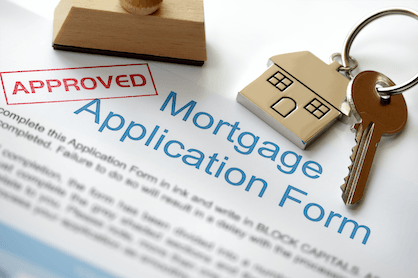 Even if you're paying cash (liquidating investments, selling your current home, etc.), you should make sure you've got everything in order before you start home shopping. The last thing you want to do is put a home under contract without the right contingencies or stipulations in place. If you intend on financing the purchase with a mortgage, you need to connect with a great loan officer to get your pre-approval before doing anything else.
I know what you're thinking; financing won't be an issue for you. You have a well paying job, a good credit score, and you've got some money saved up… What lender wouldn't give you a loan? You might be surprised! Things like student loan debt, a gap in employment history, and even errors on a credit report have prevented many potential home buyers from getting a loan. Qualification requirements continue to tighten, and loan guidelines seem to get more complicated every year, so it's more important than ever to work with an experienced mortgage lender.
There are far too many buyers who gloss over this step in the process, and quite often they pay the price for it down the line. Every week I see hundreds of properties come back on the market after a contract fell through, all because the buyer couldn't get financing. There's no reason this should happen this frequently. Granted, there are situations where buyers experience untimely job loss or financial hardship in the middle of a transaction. However, most of the time, the buyer was never able to qualify in the first place, they just didn't take the time to get a proper pre-approval.
A 15-20 minute conversation with a loan officer could save you a ton of time and money. Think about the $400+ you'd spend on inspections, $400+ on an appraisal, and countless hours planning and preparing for your move… All for nothing if you can't get financing! Obviously, this negatively impacts the seller too. I've seen one contract fall apart, which caused two other deals to terminate because each was contingent on the others closing. It's a domino effect that can impact lots of people.
This is why real estate agents are so adamant about buyers getting a proper pre-approval before going to see homes. Some people think agents do it to get a referral fee from one of our preferred lenders (which is illegal by the way). Definitely not! We're simply trying to avoid wasting our time, your time, sellers' time, and the time & energy of everyone else who is involved in the real estate transaction. It only takes a few minutes, so just get it done. Once you've got it, you'll be ready to move full-force into the actual home search, which we'll talk about next.


Advanced Home Search (On-Market & Off-Market Properties)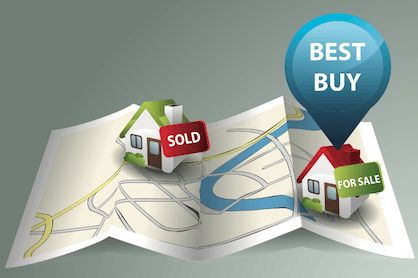 Did you know? Here in Metro Atlanta, only about 2%-4% of ALL homes are actively listed for sale at any given time. Sure, there are a few for sale by owner (FSBO) properties out there too, but about 96% of all homes aren't listed for sale. I guess this means you only get to pick from a handful of houses in each neighborhood, right?
Unless you're a savvy buyer working with the right agent, you're pretty much limited to what's available on the MLS. These are the properties you'll find on sites like Zillow, Realtor.com, and our website (MetroAtlantaHome.com). This isn't necessarily a bad thing, but it does limit your options. I don't know about you, but I'd rather have as many options to choose from as possible, especially when it comes to such a large purchase.
I've broken down the advanced home search strategy into three categories, based on how/where you'd go to find the properties. First, I'll discuss MLS listings by agents, including: those homes that are currently on the market, ones that will be in the near future, and those that were listed, but never sold. Next, I'll talk about for sale by owner properties and pre-foreclosures/auctions, since the approach for these is fairly similar. Finally, I'll cover off-market properties and perspective seller targeting.


Properties Listed By Real Estate Agents (MLS Listings)
As I just mentioned, properties advertised for sale on the multiple listing service have been listed by a real estate agent. They receive massive exposure through the MLS and all the real estate websites/apps that feature these listings. Most buyers will purchase a home listed on the MLS, but not all. I won't go into detail about the best ways to search in this article, as it depends on which website/app you're using. However, there's some benefits and drawbacks you may want to consider, especially if you're only searching active MLS listings and nothing else.
MLS Listings - The Good
Once a homeowner has gone through the process of listing their property with an agent and it's live on the multiple listing service, they're very motivated to make a move. Just make them the right offer at the right price, and the home can be yours! With tons of available search parameters, it's easy to narrow down the listings to precisely what you're looking for. You'll also have the convenience of browsing tons of photos, virtual tours, historical property data and more.
In addition, smart sellers thoroughly prepare their home before listing it. They'll complete all the necessary disclosures, gather service agreements & invoices, and maybe even complete a pre-listing property inspection. To further increase the appeal, some will make repairs & updates, deep clean the interior, and spruce up the landscaping. This will help you better visualize the home's potential, and it means less for you to do if/when you decide to purchase it.
At the end of the day, the MLS offers tons of properties, up-to-date information and highly motivated sellers. These listings are the low hanging fruit… The ones you'll definitely want to look through first. Since these properties are publicly available, your agent may encourage you to keep tabs on these while they primarily focus their efforts on finding off-market opportunities.
MLS Listings - The Not-So-Good
Massive competition is probably the biggest downside to searching properties that everyone has access to. This is especially true in a seller's market. When there's low inventory of homes for sale, and lots of buyers, properties go under contract quickly. When any listing first hits the MLS, there's a flurry of activity surrounding it, even if it's not a great property or deal.
Most home search portals have automated new listing notifications that are sent out to buyers with a matching saved search. Within the first 24 hours, a new listing will show up in hundreds, if not thousands of email inboxes. New listings are also commonly featured first on most websites & apps, and they may get a special designation showing that they were just added. All of which brings lots of attention and views from potential buyers.
The first couple hours/days can be crazy… Back to back showings, non-stop calls, and tons of interest from buyers and their agents. If the home is desirable and priced well, there could be multiple offers, resulting in a bidding war. Due to all the interest, the seller often has all the leverage at this point, and little incentive to entertain anything but full price offers. This makes negotiating favorable terms a challenge for nearly any buyer.
Another downside to the MLS is often the sheer volume of undesirable/overpriced homes that linger on the market for months, sometimes years. Since many of the best homes sell almost immediately, or often before hitting the MLS, much of what you'll find listed is less than ideal. Many properties will remain active for extended periods of time as the seller hopes to find a buyer desperate enough to pay their inflated price.
Listing agents will try every trick in the book… Taking them off the market, put them back on, increase the price, decrease the price and so forth. This is why you may see the same property keep hitting your new listing alerts. The agent is doing everything possible to get more eyeballs on it, but these gimmicks rarely work. If they want it sold, they should be lowering the price to market value.
More About MLS Listings
Whether you're searching real estate here in Metro Atlanta, or somewhere else, it's good to know whether or not there are multiple MLS's. I've heard some agents in other states use up to four different MLSs in their primary service areas. In fact, here in Atlanta, we have two major MLS systems that cover the metro area (FMLS & GAMLS). Properties may be listed in one MLS, but not the other, so it's important to incorporate both of them throughout your search process.
When browsing homes for sale in Metro Atlanta, you'll want to know which MLS the site you're using pulls from. Best case scenario, it features listings from both. Once you master the technology and resources at your disposal, you'll be able to save tons of time by focusing on the properties that are the best match for your housing needs.


Coming Soon & Temporary Hold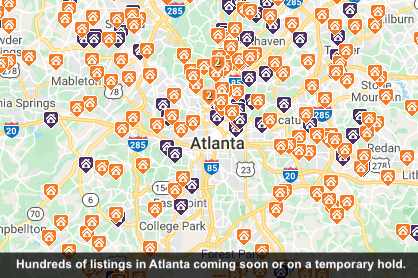 Each MLS is different, but here in Metro Atlanta, agents have the option to enter their upcoming listings into the system a couple weeks before it technically goes "live". During this period, the status is considered "coming soon". The coming soon option is relatively new to both our MLS's here in Atlanta, but it allows agents to get some additional exposure before the listing officially hits the market.
Since coming soon properties aren't sent out to external websites, the general public can't see them. This is why they are the best opportunity to find the perfect home and have much less competition from other buyers. Currently, agents have to manually search coming soon listings, and there's no way to automatically send alerts to clients. This means your agent will need to actively check whether any new homes have been entered into the MLS.
I've noticed more listing agents are taking advantage of the coming soon status; probably because it works. For the most part, only agents with serious clients are manually searching these listings… Exactly the type of buyer a listing agent wants for their seller! If the price is right, why not put the home under contract before it hits the market?
We also have a listing status called "hold". This is generally used when an active listing needs to be temporarily taken off the market. This usually happens when a home is unavailable for showings, or the homeowner is momentarily unable to entertain offers. It's common to see this in situations where the seller is experiencing a family emergency, or something of this nature. It's also prevalent when major repairs/renovations are being done to the property and the condition of the home isn't ideal for visitors.
While the listing is placed in a temporary hold status, it's not visible to the general public on real estate search websites and apps. However, agents with MLS access can still view these listings, so they're worth keeping a close eye on. The anticipated date they'll return to active status is published, so agents know when the home is scheduled to return to market.


Expired & Withdrawn Listings
Technically, these aren't listed by agents, since the brokerage agreement has expired or has been terminated, but they can still be searched in a similar fashion to active MLS listings. Usually, all the photos and listing information is still available, so it's easy to go through them and see if there are any potential matches. All we have to do is filter out the properties that have been subsequently sold or re-listed. This gives us a list of properties where the homeowner wanted to sell at one point, but was never successful.
In most cases, the homeowner probably couldn't get the price they wanted, decided to lease the property, or simply chose to delay the sale of their home until a later date. We often see these homes come back on the market after a short hiatus. That's why expired/withdrawn listings represent a great buying opportunity where there's little competition from other buyers. It's a process that requires some manual outreach and a little luck, but it can be very effective when done right.


For Sale By Owner (FSBO) & Pre-Foreclosure/Auction Listings
While they may not listed for sale with a real estate broker, these properties are being advertised for sale by an individual owner or corporate entity. You can find them if you know where to look, and you can even set up notifications to alert you when new properties are available.
Homes For Sale By Owner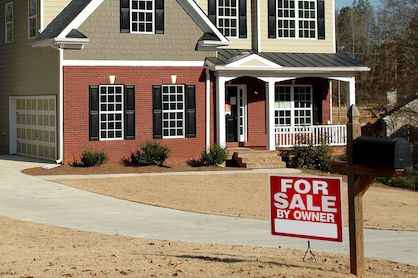 Although they only represent about 8-10% of all home sales, properties offered FSBO are good to keep an eye on for potential deals. Occasionally, you'll find a seller who lacks knowledge and doesn't have access to all the right information. If you're lucky, they've unpriced their home and you can take advantage of the situation… But this is quite rare. Most FSBO properties tend to be overpriced.
Without the unbiased opinion of a third party who can provide an objective evaluation, people tend to overestimate their home's value. The owner also has a sentimental attachment to it, which can make negotiations difficult. However, if the owner has taken the appropriate steps to prepare their home for sale and price it right, you might find a good buy.
Finding for sale by owner listings can be a challenge, depending on how well the individual seller markets their property. In years past, you could find them listed in the local newspaper, but now they're mostly advertised online. There are a few websites that specifically cater to FSBO listings, but most of them will end up on Zillow anyway. You'll want to set up a saved search on Zillow with notifications when new FSBO listings hit the market.
Keep your eyes peeled as you drive through prospective neighborhoods looking at homes. You're bound to see a random FSBO sign here and there… Sometimes this is the only way to find them. Then it's a matter of contacting the owner directly to get more information and schedule a tour.


Pre-Foreclosures
Technically, these aren't listed for sale, but you can find them "advertised" once the foreclosure process hits a certain point. Unless the homeowner takes action to stop the foreclosure proceedings, their property will likely be sold, whether they like it or not. This represents a great opportunity for the right buyer to step in and purchase the home, especially if the homeowner wants to avoid the negative impact of a foreclosure.
It might sound heartless to pursue someone who's obviously in financial duress, but doing so could actually be the best thing for them. Usually the person is completely underwater (owes more than the home is worth), but sometimes they've got enough equity to sell their home and walk away with some cash. They may be prepared to give the property back to the bank, ending up with nothing. They don't realize they could sell and get something out of it! It could be a win-win for everyone if the transaction is able to be closed prior to the foreclosure date, as the seller could profit from the sale while the buyer gets a good deal.
So how can you find them? In most Georgia counties, the official foreclosure sale notices are advertised in the county legal organ where the property is located. With the sale being held on the first Tuesday of every month, you can expect a weekly notice advertised the four weeks leading up to the sale date. Since they are publicly advertised, expect there to be plenty of competition from other buyers also looking to score a deal, especially investors.


Auction Sales
These days, auction sales are being held online through a number of different websites. There are a handful of online platforms that specialize in these types of listings, with new ones popping up all the time. It takes some digging, but you may come across a deal or two if you look hard enough. Homes listed on these auction sites are usually foreclosures owned by a corporation or government entity. You may also see them referred to as real estate owned (REO).
You'll absolutely want to read the fine print and the terms of the auction before ever submitting your bid. There's often many ways for the seller to cancel the sale, even if there's a winning bidder. It's also quite common to find high fees charged to purchasers, often referred to as "buyer premiums". I've seen them as high as 5% of the sale price! As a buyer, you'll want to understand all the fees and conditions of the sale, then factor that into any offers you make.


True Off-Market Properties
When it comes to finding those "hidden gems", the only way you'll do it is by finding off-market properties. These are homes that have not been listed for sale, but the current owner has the need or intention of selling in the near future. Uncovering these opportunities is usually a manual process that requires the right tools, and a little bit of luck.
Pre-Listing (In-House Agent Network)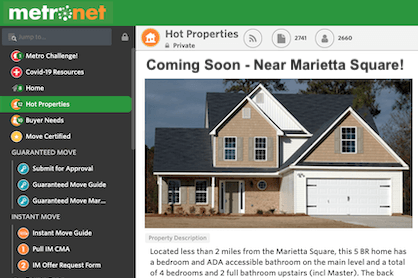 Before most people list their home for sale, they'll typically contact their real estate agent about preparing their property to go on the market. However, it usually takes people months to get everything ready to go live. At this point, they've already made the decision to sell, but they may need some additional time to get everything in order.
In the event a serious buyer comes along, homeowners are usually willing to entertain their interest; even if the home isn't ready for showings. After all, why go through all the pre-listing hassle if you've already got a buyer who's prepared to make an offer?
Better Homes and Gardens Real Estate Metro Brokers has more than 2,000 agents here in the Metro Atlanta area… That means a ton of upcoming listings! This is why we've built out an agent intranet with tools specifically designed to facilitate networking among agents. We have multiple ways to advertise our buyer needs, upcoming listings, and match our buyer clients with homes that haven't even hit the market yet.


Pre-Listing (External Broker Network)
Although our company has more than 2,000 real estate agents, there are more than 40,000 in the Atlanta area altogether. This is a massive network of real estate professionals we can tap into. Similar to what we do with our in-house network of agents, we can reach out to local agents to inquire about any upcoming listings they may have in the pipeline. Since their goal is to get their client's home sold, they generally don't care where the buyer comes from, so the response is usually pretty good.
We typically target the most active agents in the area(s) where our clients are searching. In most cases, we narrow down our list to a couple hundred or so agents who have recently listed and/or sold a property in the area. Using mass marketing, we'll contact these agents to let them know exactly what our buyer client is looking for. When there's a match, we get our client in the door first, before anybody else!


Change In Ownership - Tax Records (Sale / Transfer)
There are a couple key situations where identifying a change in ownership could signal that a home is likely to hit the market very soon. Any time a property changes ownership, the transaction is recorded in the county deed books, so there's documentation of the previous owner conveying title of the property to the new owner. It's possible to identify these opportunities using a tax records search by date, the type of deed filed, whether or not it was listed on the MLS, and the name of the new owner.
We can also combine other filters to narrow down the size of the home, when it was built, the number of beds/baths, lot size, and the estimated value. What we look for depends on what our client needs. If they're looking for a fixer upper, we may look for older homes that have recently been put into a trust or inherited by a relative after someone's passing. If the buyer is looking for a fully renovated home, we look for low price properties purchased off-market by a renovation company or home flipper.
In many of these cases, the new owner intends to sell the property in the near future. In the case of renovation companies, they'll remodel the home and put it back on the market within two to six months. Not only can you get first crack at a fully updated home, but you might even be able to customize the finishes to get exactly what you want… If you put it under contract early in the process!


Online Groups & Social Media Marketing / Advertising
If you followed our advice in step #1 and really done your homework to determine exactly what you're looking for, using social media can be an effective approach to find a home. This is especially true if you've narrowed down your search location to individual neighborhoods. In some cases, we've tapped into existing homeowner pages or groups to reach residents who specifically live in that community. Since many homeowner's associations either have a Facebook page or Nextdoor group, they're often not hard to find.
We can also use social media advertising to target users who live in a certain geographic area. This is typically more effective when access to an HOA group page is not available, or if the buyer has a broader search location. We simply create an add stating exactly what our client is looking for, then put that ad in front of thousands of homeowners in the area. It's common to see people tagging a friend or neighbor who's looking to make a move. With powerful advertising capabilities and so many people on social media, it's another effective tool to locate potential homes to buy.


Direct Mail Outreach To Homeowners
This is another strategy that only works if the buyer's housing needs have been identified and are very specific. For example, if someone wants to live in a certain neighborhood that has less than a couple hundred homes. Or, maybe they want to live in a specific zip code or school district. In that case, we might limit the mailing to properties with certain characteristics.
Similar to the social media advertisements I previously mentioned, we can create a postcard or write up a letter that specifically states what our buyer is looking for in a home. It's definitely a numbers game. The majority of people we contact aren't actively considering a move, or they just throw away any marketing they receive. We generally see about a 1-2% response rate with this type of outreach, so it does work… And all it takes is one!


Predictive Analytics & Machine Learning (A.I.)
This approach might fall into the sci-fi category, but it's an interesting concept none-the-less. We currently have access to a couple different tools that analyze large amounts of real estate data. They use this information to calculate the probability of a home being listed for sale within the next 6-12 months. Each tool has its own predictive scoring model that utilizes consumer information, tax records, public records and MLS data to formulate a prediction.
We obviously like to target the properties that have been identified as most likely to be listed, but we may also take other factors into consideration. For example, it may also be important to know whether the home is owner occupied, if the mortgage is in good standing, and how long the property has been owned. This approach allows us to focus our efforts on the properties that are better suited for our clients. From there, it's simply a matter of striking up a deal when the right home has been located, just as we would with any other strategy for finding off-market properties.


Let's Get Serious With Your Search!
As you can see, there's a lot more that can be done than just sitting around and waiting for the right property to fall in your lap. Even searching through the MLS on a daily basis may not be enough to find your dream home in a competitive market. We'd love to use our strategies and tools to give you an advantage over other buyers... Helping you find the perfect place to call home! Complete the form below to connect with our team and get the process started.
Blog Posts You May Enjoy...